9 June 2023
By Tom Collins
tom@TheCork.ie
South Mall used to be Cork's financial and legal district, but in recent years many stalwarts have moved their premises – fortunately this is usually because they outgrew their offices, and now here is another example

Savills Cork has announced that it has relocated to a stunning new office space in the city's North Docklands. After being based at South Mall since the early 1970's, Savills Cork will now call the iconic Penrose House at Penrose Dock home, reflecting the company's growth and development.
Penrose House, a historic building originally constructed in 1824, has been beautifully restored and transformed into a state-of-the-art office building as part of the new Penrose Dock development.
Situated beside Horgan's Quay, this move places Savills Cork, in close proximity to major commercial tenants such as Grant Thornton, Matheson, IBEC, Morgan McKinley, and EirGrid.
In keeping with the company's commitment to sustainability and responsible growth, the new office delivered by JCD is A-rated and ESG compliant, offering a modern, sustainable and environmentally friendly workspace. The relocation will enable Savills Cork to enhance the productivity of their staff while continuing to provide exceptional service to their clients.
The new location also boasts unbeatable convenience, with Kent Station just a two-minute walk away. This ideal location ensures easy access to the office for clients and employees alike.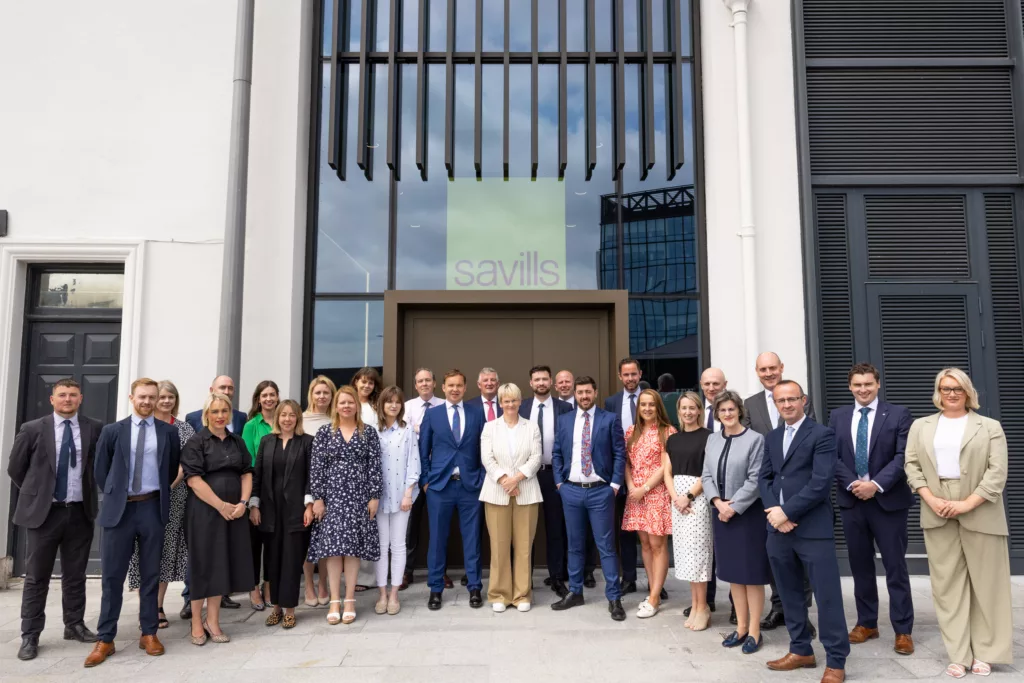 Isobel O'Regan, Director at Savills Ireland, expressed her enthusiasm about the relocation, stating:
"The move to Penrose House signifies an exciting chapter in Savills Cork's story. It symbolises our growth and reaffirms our commitment to providing exceptional service to our clients. Our new environment, conveniently located and sustainably designed, will certainly inspire our team to continue striving for excellence. As we make this transition, we remain steadfast in our commitment to Cork and look forward to serving the city and our clients from our new home at Penrose House."