27 July 2023
By Roger Kennedy
roger@TheCork.ie
Entertainment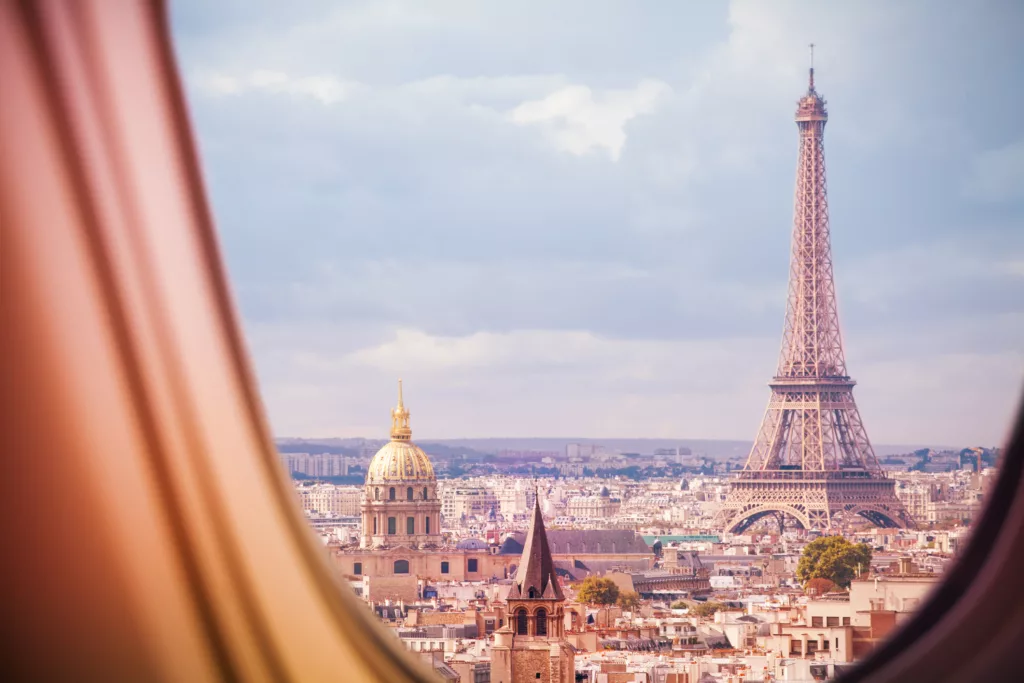 Welcome to the City of Lights – Paris, a timeless destination that has captured the hearts of travellers for centuries. This blog post is an invitation to embark on a journey filled with enchantment, art, and romance. From iconic landmarks like the Eiffel Tower to the charming streets of Montmartre, Paris offers an abundance of delights waiting to be explored. Whether you're dreaming of strolling along the Seine, savouring exquisite cuisine, or immersing yourself in world-class art, Paris has something for everyone. Let's set off on a tale of adventure through the wonders of the French capital, where every moment is a memory in the making.
Planning a Trip to Paris: The Perfect Itinerary
Before your Parisian adventure begins, planning a trip to Paris is essential to ensure you don't miss any of the city's marvels. Start by creating a well-crafted itinerary that includes the must-see attractions, such as the Louvre Museum, Notre-Dame Cathedral, and the Musée d'Orsay. Allocate time to leisurely wander through charming neighbourhoods like Le Marais and Saint-Germain-des-Prés, where hidden gems await around every corner. Don't forget to reserve an evening for an enchanting Seine River cruise, offering panoramic views of the illuminated city and its iconic landmarks.
Affordable Vacation Package to Paris from the USA
If you're dreaming of exploring the romantic streets of Paris without breaking the bank, consider booking an affordable vacation package to Paris from USA for a memorable and budget-friendly adventure. Look for deals that include flights, accommodation, and city tours, allowing you to focus on creating memorable experiences without the hassle of planning every detail. With carefully curated packages, you can explore the best of Paris, from iconic attractions to off-the-beaten-path discoveries, all while staying within your budget.
The Eiffel Tower: Iconic Symbol of Paris
No trip to Paris is complete without a visit to the Eiffel Tower, the enduring symbol of the city and a testament to human ingenuity. Ascend the tower to one of its observation decks for breathtaking views of Paris in all its grandeur. Be sure to visit at night when the tower sparkles with a mesmerising light show, creating an unforgettable experience. For a more intimate encounter with the Iron Lady, enjoy a picnic at the nearby Champ de Mars or watch the sunset from the Trocadéro Gardens.
Montmartre: A Bohemian Wonderland
Step into the artistic world of Montmartre, a neighbourhood steeped in history and creativity. Wander through cobbled streets lined with charming cafés and artist studios. Discover the Place du Tertre, where talented painters and caricaturists display their skills. Visit the majestic Sacré-Cœur Basilica perched atop the hill, offering stunning views of Paris below. Montmartre's bohemian charm and artistic soul will leave you inspired and enchanted.
Gastronomic Delights: A Culinary Journey
Paris is a paradise for food lovers, where gastronomy is celebrated with passion and flair. Indulge in classic French dishes such as escargot, coq au vin, and decadent crème brûlée. For a true Parisian experience, have a leisurely lunch at a traditional bistro or brasserie, savouring the delights of French cuisine while watching the world go by. Don't forget to visit local markets like Rue Mouffetard or Rue Cler to sample delicious cheeses, fresh produce, and artisanal delights.
Art and Culture: Parisian Treasures
As a city that has inspired artists for centuries, Paris is home to an abundance of artistic treasures. Marvel at the world's most extensive collection of art at the Louvre, where masterpieces like the Mona Lisa and the Venus de Milo await. Admire Impressionist gems at the Musée d'Orsay and discover contemporary art at the Centre Pompidou. For a dose of performing arts, attend a ballet at the Opéra Garnier or indulge in a cabaret show at the iconic Moulin Rouge.
Parisian Parks and Gardens: A Serene Escape
Amidst the hustle and bustle of the city, Paris offers serene escapes in its beautiful parks and gardens. Stroll through the Luxembourg Gardens, a favourite spot among locals and tourists alike, where fountains, statues, and flowerbeds create a tranquil ambiance. Head to Parc des Buttes-Chaumont, a lush and hilly park with stunning viewpoints and hidden grottoes. Enjoy a boat ride in the Bois de Vincennes or have a peaceful picnic by the Canal Saint-Martin, embracing the leisurely pace of Parisian life.
Paris by Night: Embracing Romance and Charm
As the sun sets over the city, Paris transforms into a romantic wonderland, where the magic of the evening enchants both locals and visitors. Take a leisurely walk along the Seine River, where the bridges and embankments are beautifully illuminated, casting a golden glow on the water. Experience the bustling ambiance of the Latin Quarter, where cosy cafés and lively bars create an inviting atmosphere. For a truly unforgettable evening, treat yourself to a candlelit dinner at a Michelin-starred restaurant, savouring gourmet French cuisine in an intimate setting. End the night with a peaceful stroll to the Trocadéro Gardens, where the Eiffel Tower puts on its dazzling light show, evoking a sense of wonder and romance.
Conclusion
Paris, the City of Lights, is a place of wonder and enchantment, where every street, café, and landmark holds a story to be uncovered. From the iconic Eiffel Tower to the bohemian charm of Montmartre, Paris offers a tapestry of experiences that will leave you in awe. With affordable vacation packages to Paris from the USA, planning a trip to this magical city has never been easier. Immerse yourself in its art, indulge in its culinary delights, and stroll through its picturesque parks. Let the tales of adventure in Paris be etched in your heart forever, as you embrace the essence of this timeless and captivating city.