14 September 2023
By Roger Kennedy
roger@TheCork.ie
Entertainment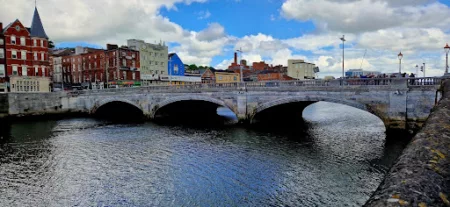 (Image via https://twitter.com/EJKoala8)
As well as taking in a sports match and frequenting one of the city's many top pubs, people enjoy technology-based offerings these days. In 2023, Cork has a selection of game and entertainment centres that most definitely meet society's requirements. Cork's history and its well-earned reputation for food still appeals to many people, of course, but technology-based propositions have added another layer to the city's overall package. 
The second largest city in the Republic of Ireland and the third largest city on the island of Ireland has an array of game and entertainment centres that are for everyone. For example, virtual reality gaming is a blast and appeals to people every day due to its realistic nature, while other people prefer go-karting and the all-action mayhem that it provides. Thankfully, whatever your preferred adventure is, Cork's lineup of game and entertainment venues is strong. Let's take a look at some of them below. 
Airtastic Entertainment Centre is a popular leisure destination 
A favoured choice for many people on a weekend, Airtastic Entertainment Centre is home to a selection of fun activities to try. Particularly popular with groups of friends and family, people can enjoy everything from ten pin bowling to mini golf at this excellent venue. The centre is also home to a New York-style kitchen and there is an inflatable ninja park to have plenty of laughs in, too. Also containing a great amusement arcade and a range of other fun offerings, Airtastic Entertainment Centre is a popular leisure destination and it's easy to see why. 
National Kart Centre is perfect for kart racing 
Kart racing, also known as go karting, has always appealed to people. Thankfully, for Cork's local people and any visitors to the city, National Kart Centre is the place to go. Offering excellent cars and a challenging track that will certainly put your driving skills to the test, this welcoming environment is a fantastic place to visit, particularly for people who enjoy the exhilarating experience of driving a miniature car in a competitive race. The centre doesn't specialise in much beyond the cars you can drive, but it still offers enough value to provide a truly brilliant day out for everyone. 
Visiting a casino represents a top evening out 
These days, frequenting a casino is still a go-to option for millions of people around the world, Cork locals included. For people who enjoy playing poker with friends, sampling games at home on a PlayStation 5, or enjoy themed slot games like 3 Devils Pinball, visiting a casino resort in the flesh and putting their gaming skills to the test in a real-life setting appeals. In Cork, the main options are Macau Sporting Club, Gold Rush Casino, Victoria Casino and a few other venues, with all options providing an excellent evening out thanks to the array of gaming products on offer, coupled with some tasty food to try and selection of drinks to sample. Many casinos offer entertainment while you're gaming away, too. 
RollerJam Roller Skate Rink is fun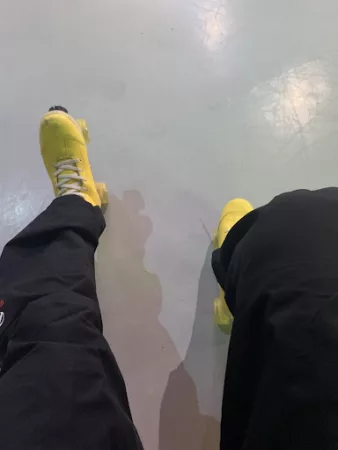 (Image via https://twitter.com/moonglowjh)
For people who are after something a little bit different, RollerJam Roller Skate Rink is a fantastic option. Of course, most people have skated on ice before, but not everyone has skated in an indoor rink. At RollerJam Roller Skate Rink, you're able to do exactly that as you skate around while nodding along to your favourite tunes. A fun activity for everyone to enjoy, roller skating can be challenging for some people to master, but it's a fun thing to do once you get the hang of it and nail the required technique.