14 September 2023
By Roger Kennedy
roger@TheCork.ie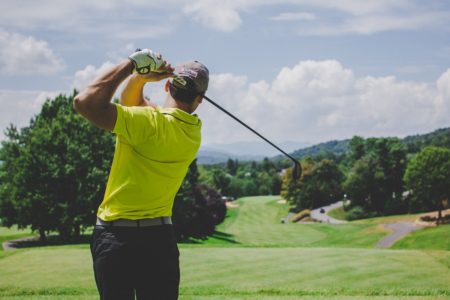 Entertainment/Sport
Ireland may not be blessed with a huge number of high-ranking golfers, but Cork at least has one professional star who is not even near entering his prime days just yet.
John Murphy plays on the DP World Tour and is currently ranked 208th. He is a product of the Kinsale Golf Club and is certainly the greatest player that has come out of County Cork in recent history.
President of Kinsale Golf Club Anne Buckley with John Murphy at Mount Juliet after a great first round of -2 pic.twitter.com/5gT3rnh54r

— Kinsale Golf Club (@KinsaleGolfClub) June 30, 2022
Murphy took a break from the sport in the summer of 2023 in order to refresh and rekindle his passion for golf.
At the age of 25, Murphy has years to work towards potentially becoming one of Ireland's top golfers. His home nation will host the prestigious Ryder Cup for the first time in 21 years in 2027 – perhaps featuring at the future event is a fairytale that he could work towards making a reality. 
Ireland and the Ryder Cup
This year Shane Lowry is the nation's sole representative at the Ryder Cup. He has been Ireland's most consistent player for several years and will line out amongst some of the world's top talents such as Rory McIlroy. In the odds for a bet on golf, Europe is the underdog this year, offered at 5/4.
The United States are an overwhelming favourite due to the huge depth of quality within their ranks. In the Ryder Cup odds, they are offered at 10/11 to secure their 28th win in the history of the biennial event. 
Ireland has been represented in the Ryder Cup throughout the competition's history – Padraig Harrington famously won four Ryder Cups between 2002 and 2010 while playing for Team Europe.
Incredible week at Omega European Masters 2023! From electrifying anticipation to triumphant final putt, it's been a captivating journey of golf excellence.

Thank you for being part of it.
Mark your calendars : September 5-8, 2024#OEM2023 #OmegaEuropeanMasters pic.twitter.com/J0FKCdijd2

— OmegaEuropeanMasters (@omegaEUmasters) September 3, 2023
>There are still a number of leading golfers who hail from Ireland, however, a majority of them do not have age on their side. The legendary Harrington is in his 50s and Ryder Cup 2023 participant Lowry is heading towards the end of his peak at the age of 36.
There is room for an upcoming star to break through and carry on the legacy of Irish golfers, both in the Ryder Cup and the golfing world as a whole. What signs has Murphy shown in his career so far, to suggest he can add to the list of top Irish golfers?
Murphy's career so far
Murphy achieved full playing rights on the DP World Tour ahead of the current 2023 season, which made him the first Cork native to do so in 35 years. 
He has played in 25 tournaments on the World Tour in his professional career so far and has earned a fairly lucrative income of around €136,000 in prize winnings. 
Murphy turned pro in 2021 and has recorded impressive finishes in a number of events. In the Irish Challenge of 2022, he finished in third place and the same year he recorded an identical finish in the Finnish Challenge.
The Cork golfer has not managed to win a tournament on the tours he has competed on just yet, but his career statistics show that he is remarkable when he is fully motivated and at his best. 
He has suffered somewhat of a decline over the past year, but looking back at his 2021 performances a fully motivated Murphy has glaring signs of a remarkable player in the making.
His average position on the incredibly competitive DP Tour was 52 back in 2021, and in the 2022 Challenge Tour, he recorded a 44th-placed finish after putting up an incredibly consistent season. These are incredible early career records considering Murphy was competing with the best of the best on the respective tours. 
Consistent quality in golf tends to grow with age – experience nurtures top golf players. We know that Murphy has lost some of his passion for the game in recent times, but if he can overcome that hurdle then there should be huge excitement around his future. 
If Murphy can find the spark to embrace his golfing abilities again, then he will undoubtedly write himself into Irish golfing history.
The capabilities of Cork's greatest golfer are not in question, the key factor is whether he can rebuild his connection with the sport so that he can reach his full potential.