20 October 2023
By Roger Kennedy
roger@TheCork.ie
Entertainment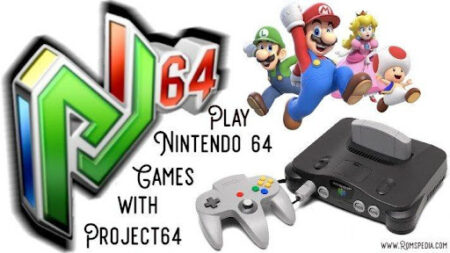 As an avid Nintendo 64 gamer, I have spent countless hours immersed in the magical worlds of Super Mario 64, The Legend of Zelda: Ocarina of Time, and many other iconic titles. However, with the production of the N64 ending in 2004, it seemed like those cherished gaming moments were destined to remain a distant memory. That is, until I discovered Project64. 
This incredible emulator has unlocked a gateway to the past, allowing me to revisit my favorite N64 games and relive the nostalgia once again. 
In this blog, I will delve into how you too can play your N64 games using Project64, providing a testament to the enduring magic of these timeless classics. 
About Project64

Project64 is an emulator you can use to play retro Nintendo 64 games. It allows you to mimic the functioning of the Nintendo 64 console, and it can run the console's games on your computer. Project64 has various features to make N64 gaming easier and is compatible with Mac OS, Windows, and Linux.
But how do you use Project64 to relive old N64 game memories? Below are the steps;
Steps to play N64 games with Project64
Download and Install Project64
To begin using Project 64, you must first download it. 
You can obtain it online and then run its installation. It is advisable to download the latest version of a clean copy to avoid issues with the emulator.
Download N64 ROMs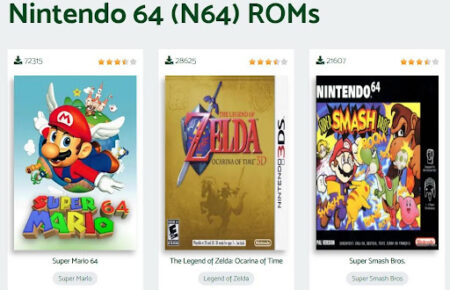 N64 emulator ROMs are files that have the data of the N64 game cartridges. The ROMs are available freely online. However, you must know that downloading ROMs for games you do not own is considered piracy. Downloading is entirely your choice and decision.
Project64 opens games from zipped files. Downloaded N64 games can be in zip, RAR, or 7z formats. If they are zip files, Project64 can load and open them. If they are RAR or 7Z files, you must extract them using 7-zip. 
Once you have downloaded the ROMs, I advise creating a folder for them just for a bit of organization. However, you can store them wherever you like. 
Load your Games
To load games with Project64, launch the emulator and then proceed to File, followed by Open ROM. Usually, the Open window pops up, displaying the Roms. 
Here, you need to select the game you wish to play. After hitting open, it should load, and you are set to begin playing.
Project64 provides a solution for organizing your ROMs. By right-clicking your screen, you can see "Choose ROM Directory." Once you click it, it opens a folder that allows you to browse the game files. 
You can use any controller that works with or is compatible with your PC, like a USB controller, PlayStation or Xbox controller, or a keyboard. 
Project64 allows you to save and load preferred configurations. Once you configure your chosen controller for playing general games, you only need to save it like a file and exit your game.
To save and load your game's progress, you can use Project 64's save states or native saves.
Save states are the game state's snapshots that can be created and loaded at any time. With save states, you use the F5 and F7 speed keys to save and load games, respectively, and use F6 or F8 to change the save state slot.
Native states allow you to save like with the original console. They employ Project64's internal memory or an external memory file for game data storage.
Multigaming Options
Project64 allows gaming with up to 4 players on one PC. You only need sufficient controllers that are also well configured and an enabled multiplayer mode. 
To game with other players online, you will need a third-party program like AQZ Netplay or Kaillera and play together while emulating with Project64.
Common Project64 Issues
Project64 is still being developed. Even though it is easy to use and allows you to play various N64 games, it can sometimes be problematic. Below are some tips that can help you:
You may have issues getting particular games to work. With such scenarios, you can try an older emulator version. New emulator versions sometimes have problems being compatible with some games.

Where you have challenges with the audio and video plugins, try changing them by experimenting until you find a suitable one.
Final words
Whether you're an avid gamer like myself or a newbie looking to dive into the world of N64 games, this guide will surely enhance your gaming experience. By following the steps outlined above, you can now take off on an exciting gaming journey, playing your favorite Nintendo 64 games with your family and friends. The best part is that these steps are easy to follow and don't require any technical know-how.