8 November 2010
By Bryan T. Smyth
bryan@TheCork.ie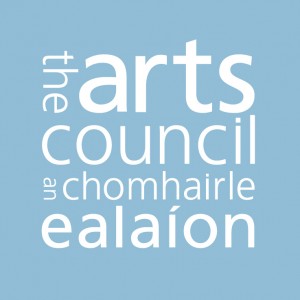 Some of Cork's most talented artists were amongst the country's most promising writers, musicians, film-makers and dancers this week to receive almost €500,000 in funding from the taxpayer, the Arts Council has announced.
A total of 59 individual artists from across the country received the grants as part of the second round of Arts Council's Bursary awards for 2010. The Arts Council received a total of 275 applications and has offered funding totalling €459,371 in this round.
Among those receiving the awards were authors James Harpur and Kathleen Murray; traditional artists Niall Vallely and Dominic Mac Giolla Bhride; dance artists Tara Brandel and Chantal McCormick; architects; Maeve Staunton and Dominic Stevens and visual artists George Bolster and Jeanette Doyle.
Speaking about the awards, Pat Moylan, Chairman of the Arts Council, said: "Ireland should be very proud of its artists, and the passion and hard work they bring each day to their task of creating art. These awards are geared towards supporting the artists of the future. The importance of the arts to economic, social and cultural life to Cork and to all of Ireland is immeasurable."
The purpose of an Arts Council bursary is to support professional artists at all stages in their careers and in the development of their arts practice. The aim of the award is to allow artists, working in any context or in any art form, to give them the space and freedom to concentrate on a body of work, and provide the equipment, facilities and third party expertise to develop practice.
Recipients can receive up to a maximum of €15,000 per year through the Bursary award. A number of multi-annual bursaries, which offer artists funding for up to a three-year period, are available each year.