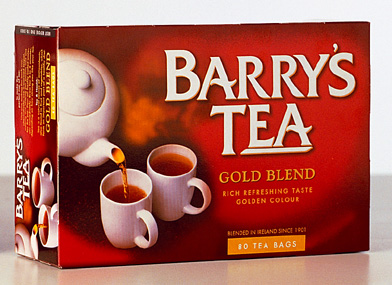 The Barry's Tea Embassy in New York flings open its doors on November 9th 2010, providing a taste of Ireland for Cork tea fans – smack bang in the middle of Manhattan.
The Official Barry's Tea Embassy in New York is hosted by Foley's Bar, located just metres from the Empire State Building. A regular feature on CNN, CNBC and Good Morning America, Foley's Bar is famous for its Danny Boy ban on St. Patricks' Day.
Foley's will act as the official home of Barry's Tea in New York City offering morning complimentary Tea and will be celebrating some Golden Moments with Barry's Tea fans worldwide.
Shaun Clancy from Foley's said: 'The team at Foley's in New York is proud to be hosts of the first Official Barry's Tea Embassy in New York City. Barry's Tea fans are all over the world will be able to find a warm Irish welcome and share a golden moment in Foley's when they're in New York. It makes us Irish abroad feel that bit closer to home.'
The Barry's Tea Embassy program will see two embassies opening around the world with locations in Berlin, London and more. Embassies will offer a taste of home for those abroad wanting a touch of home and quality tea.