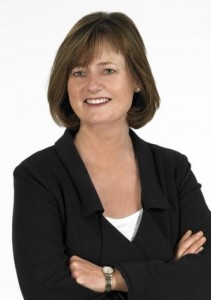 Responding to the ongoing chaos within the Government Cork Fine Gael TD Deirdre Clune believes that the voices of the Irish public must be heard now through an immediate General Election.
"Last Monday the international media revealed that the current Government were misleading the Irish public. This Monday we see a Government in chaos. The Green Party, Fianna Fáil backbenchers and Independent TDs are all now putting their self-preservation before the national interest."
"Our country deserves better, this chaos cannot be allowed continue. The time has come for the voices of the people to be heard."
"How can this Government negotiate on our behalf with the IMF while they are fighting with each other? How can such a Government deliver a four plan or introduce a budget?"
"The last week has seen images on news broadcasts across the world that have humiliated every Irish person who values our independence.."
"It is now time for the people to have their say, to end this nightmare period in Irish history and allow us – as a Nation – to start on the road to rebuilding our economy, repairing our international reputation and recovering our independence.