11 December 2015
By Elaine Murphy
elaine@TheCork.ie
Fine Gael TD for Cork South West, Jim Daly, has said that the latest Central Bank figures show the first decline in the number of mortgages in long term arrears.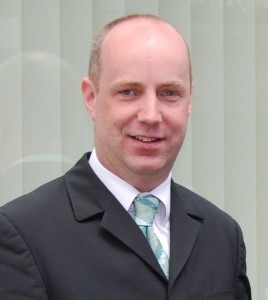 "After a lengthy period of economic crisis in this country, things are finally on the up again. These latest Central Bank figures are testament to that. Today's statistics for the third quarter of this year reveal the first ever decline in the number of mortgage arrears over 720 days.
"Overall the statistics reveal that the number of mortgages in arrears continued to fall, marking the 9th consecutive quarter of decline.
"As well as the general economic recovery, a number of key Government initiatives are helping to reduce long term mortgage arrears:
· In December 2012 the Personal Insolvency Bill was signed into law, introducing new debt settlement arrangements
· In March 2013 the Central Bank introduced mortgage arrears targets for the main banks
· In May 2015 the Government agreed a package of new measures to support mortgage holders who are in arrears and increase the numbers of people availing of the supports.
"We can't get complacent on this issue however, as the number in mortgage arrears is still too high. At the end of September over 92,000 mortgage accounts were in arrears. This shows that there is still more work to do.
"Fianna Fáil caused this problem; we can never again allow them to wreck the economy. They have learned nothing from the past and are still the high tax, high spend party.
"Fine Gael has a long term plan to keep the recovery going. We are seeing economic progress, with over 135,000 more people at work, but we cannot take for granted that stability and recovery will continue and we must continue to work on keeping the recovery going and reducing the number of mortgage arrears"