1 February 2016
By Bryan Smyth
bryan@TheCork.ie
Sinn Féin MEP Liadh Ní Riada has given her support to a cross-party initiative calling on the European Commission to give a commitment to pursuing gender equality in the wake of a perceived downgrading of equality and gender issues over recent months.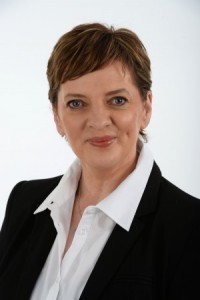 Liadh Ní Riada said:
"The 2016 Commission Work Programme, published in November 2015, made no specific mention of gender equality post-2015. In previous years the Commission has endorsed clear and effective strategies for pursuing equality between men and women.
"Each year the European Commission publishes its work programme, which sets out its plans for the 12 months ahead. It seeks to identify concrete actions that can make a measurable and positive difference for people across Europe.
"The fact that a strategy for advancing gender equality has not been included is not just an error of omission, but is part of a wider move to downgrade issues of equality and to downplay the role of women in the social, political and economic life of European member-states.
"The austerity policies implemented in Ireland and across Europe over eight years have disproportionately affected women and girls. Women are still depended upon to do unpaid work, to accept lower wages than men, and services designed to support women in dangerous or damaging situations have been cut.
"I am backing a robust resolution in the European Parliament, which is critical of this most recent downgrading of gender equality.
"I am calling on the Commission to adopt a strategy for gender equality and women's rights and to propose decent legislation to address ongoing imbalances in terms of working time, decision making, health, education, and violence against women and girls.
"It has garnered has widespread support amongst MEPs but its unfortunate that at this time no member of Fine Gael nor of their sister party in the European Parliament have backed the motion."