2 February 2016
By Elaine Murphy
elaine@TheCork.ie
Market Lane Group (Market Lane Restaurant, Orso Café, The Castle Café and Elbow Lane Brew and Smokehouse) have been shortlisted in the Irish Institute of Training and Development National Training Awards for the Best Learning Organisation Award Category.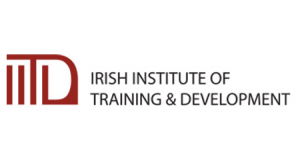 The Market Lane Group provides a programme of continuous improvement for all grades of employees that offers extra curricular and in-house training courses up to FETAC level 6. In addition, they also offer staff the chance to move around their different restaurants as circumstances allow due to the size and scope of the restaurant group, allowing individuals to get a broad level of experience that is not offered in other establishments.
Now in its eighteenth year, the IITD National Training Awards, sponsored by Harvest Resources, is recognised as the premier Learning & Development event for industry. The purpose of the IITD National Training Awards is to promote excellence, best practice and innovation in Training and Learning & Development, and to highlight the importance of this area in today's business climate. This demanding area of business is arguably the critical success factor for future growth and competitiveness for many organisations. Therefore the role of those responsible for delivery and management of training is vital. For this reason it is absolutely right for the Learning & Development profession to have a cross industry national event to recognise, promote and honour excellence, professionalism and outstanding achievement.
Awards entries are judged on criteria including the level of resources and investment relative to the size of the organisation; innovation in the delivery of training and development; evidence of the sustainability of learning initiatives, programme design and evaluation of outcomes from T&D activity.
The awards will be presented at a black tie Gala dinner in Killashee House Hotel, Naas, Co.Kildare on 26th February, 2016.