2 February 2016
By Bryan T. Smyth
bryan@TheCork.ie
A three-page article highlighting Cork and Kerry appeared in a recent edition of a major Swedish newspaper, profiling the destination to some 370,000 readers – or potential Swedish holidaymakers for Ireland.
Related feature: TheCork.ie travelled the Wild Atlantic Way – Listen to our audio tour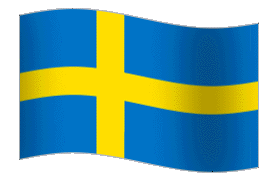 Svenska Dagbladet is a daily newspaper in Sweden and Tourism Ireland invited journalist Emma V Larsson to visit Ireland last autumn. The resulting article appeared under the headline "9 måsten på Irlands sydvästra hörn" (meaning "9 must-dos in Ireland's South West") and recommended dolphin- and whale-watching in Baltimore, sampling the wide array of fresh seafood in Kinsale and taking in some traditional music around Cork city. It described Kinsale as a "postcard pretty little town ("vykortsvackra lilla staden") which is renowned for its culinary experiences ("omtalad for sina kulinariska upplevelser") and mentioned Sin É on Coburg Street in Cork city.
Aileen Hickey, Tourism Ireland's Manager for the Nordic Region, said: "We are delighted with the excellent coverage in Svenska Dagbladet, which is an excellent way of showcasing Cork and the South West to a large audience of potential holidaymakers in Sweden. Publicity is an important element of our overall promotional programme, helping to raise awareness through the Swedish media of the many things to see and do on a holiday in Ireland."
Aileen Hickey continued: "2015 was an excellent year for visitor numbers to Ireland from the Nordic Region, with the most recent CSO figures showing an overall increase of +17% over 2014. Tourism Ireland will roll out an extensive programme of promotional activity throughout 2016 – to keep the momentum going and build on that growth."