18 February 2016
By Bryan T. Smyth
bryan@TheCork.ie
Three Cork students will contest the Grand Final of the country's major university debating competition this weekend at the Royal College of Surgeons in Dublin.
The motion for the debate is; "This House believes that 2016 should be the last time Ireland commemorates the Easter Rising".
Cormac O'Brien, a final year Law and French student from Douglas will be flying the flag for UCC in the individual speaker competition. Cormac, who will be speaking for the motion, is a member of the College's Philosophy Society.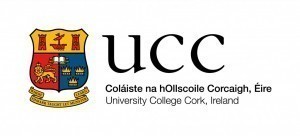 The two other Cork students are Hannah Berresford from Fermoy, who is a member of one of two teams from Trinity College's Philosophy Society and Aaron Vickery from Roscarberry, who is representing the Solicitors Apprentices Debating Society of Ireland.
The Irish Times Debate has been running continuously since 1960 and is the oldest intervarsity debating completion in Ireland. This year's Debate has been run in partnership and with the support of Ireland 2016, the State body charged with commemorating the centenary of the Rising.
While approximately 300 students entered the competition just 12 will contest the final. Four teams of two will contest the team prize while four other speakers will compete for the individual award. The debate will be chaired by historian Diarmaid Ferriter, Professor of Modern Irish History at UCD.
The prize for the winning team is the Demosthenes Trophy by renowned sculptor Oisin Kelly while the winning individual speaker is awarded the Christina Murphy Memorial Trophy. The winners will also be invited to go on a three week debating tour of the United States which is hosted by Professor Brent Northup Chair of Communication at Carroll College and founder of Pax Rhetorica, School for Global Dialogue.
Kevin O'Sullivan, Editor of The Irish Times and Chairman of the Adjudicating Panel said he was delighted this year's Debate was being run in conjunction with Ireland 2016.
"The 1916 Rising was a seminal event in Irish modern history and our partnership with Ireland 2016 has led hundreds of young people to not only learn about it but also to re-examine it from many different angles. We hope that they have found the debates as enriching an experience as the audiences have. Based on the extremely high quality of debate we have seen to date, we are all looking forward to a very informative and exciting final."
Former winners of the competition include Derek Davis, Henry Kelly, Marian Finucane, Donnchadh O Corrain, Dara O'Briain, Gerry Stembridge and Supreme Court Judges Adrian Haridman and Donal O'Donnell and former AG Dermot Gleeson. Former finalists included President Michael D Higgins, former President Mary Robinson and former Tanaiste Mary Harney.
The debate will be streamed live on Periscope via the www.ireland.ie website