25 February 2016
By Tom Collins
tom@TheCork.ie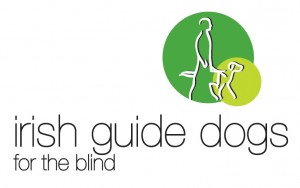 Irish Guide Dogs (which is headquartered on the Model Farm Road, Cork) is delighted to announce their special 40th Anniversary edition of it's Guidelines Magazine will be available as a supplement in both the Irish Times and Irish Examiner on Friday February 26th.
Take a welcome break from election news overload! Relax into an interesting hark back over 40 years of the Irish Guide Dogs organisation and look forward to what's happening in 2016 to celebrate the anniversary of this very special and loved national organisation.
The Guidelines 40th Anniversary edition also details the many ways in which everyone can get much more involved in the activities of Irish Guide Dogs through fun, family and community events. Irish Guide Dogs extends an invitiation to all to visit with us at our centres in Cork and Dublin and to join our many events throughout Ireland run by our teams of wonderful volunteers.
The Guidelines 40th Anniversary edition also provides unique opportunity to sponsor our Puppies to help them on their journey in becoming #FutureSuperHeroes as Guide Dogs and Assistance Dogs bringing greater Independence, Confidence and Mobility to our clients.