9 March 2016
By Bryan T. Smyth
bryan@TheCork.ie
A packed room of more than 80 HR professionals attended the CIPD (Chartered Institute of Personnel and Development) Southern Region breakfast briefing at The Clarion Hotel Cork on Wednesday March 2nd, sponsored by Fastnet Recruitment & Search.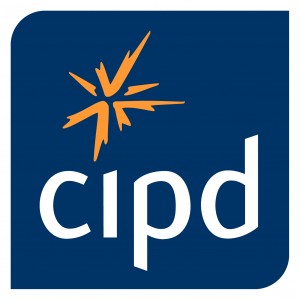 The guest speaker Mary Connaughton, CIPD Ireland's newly appointed Director, delivered a provoking presentation on HR Leadership and her vision for CIPD Ireland.
Mary spoke about the macro andmega trends that will influence organisations in the future: the increasingly volatile nature of the economy; the shift in value towards intangibles; the networked, collaborative and flexible nature of work which is underpinned by a more dynamic, diverse, demanding and more digitally savvy workforce. She spoke about the 'sweet spot' we should aspire to representing shared value between employers and employees and questioned:
"Are our People Management practices fit for purpose?"
Mary advocates a shift from control to enablement, from policy to principles. She spoke about the significant challenges facing the HR profession and about 'best practice', challenging it's substance in a new world of work. She went on to outline the findings of global CIPD research based on inputs from HR and business leaders which indicates that there is a significant gap between what HR as a profession aspire to and reality. The intentions are honorable and 70% of HR leaders "want to do the right thing" however in practice less than 30% apply the principles.
Mary presented her vision for CIPD and for championing better work and working lives. She cites 'Voice, Professionalisation and Enablement' as the three pillars to focus on. Mary concluded that the challenge for all is to "create a culture of doing the right thing"
About The Chartered Institute of Personnel and Development (CIPD)

The CIPD is one of the world's leading representative bodies for HR people development and has over 140,000 members in more than 100 countries – working in HR, learning and development, people management and consulting across private businesses and organisations in the public and voluntary sectors. For further information visit www.cipd.co.uk
About Mary Connaughton

Mary Connaughton is passionate about developing people and workplaces to be at their best. As Director of CIPD Ireland she is leading the development and contribution of the HR profession in Ireland. Mary has a wealth of HR experience having most recently headed up HR Development at Ibec, engaging with leading companies on strategic HR and organisational development initiatives along with legislative and policy developments. Mary has also held a Director position at Graphite HRM, as well as organisation development roles with the Bank of Ireland Life and Emerge Consulting.
About Fastnet Recruitment & Search

Fastnet Recruitment & Search, the leading provider of Retained Search, Recruitment & Outsourcing solutions to the Life Sciences, Food/Agri and Associated Business Services Sectors. For further information visit www.fastnetrecruitment.com.