9 March 2016
By Bryan T. Smyth
bryan@TheCork.ie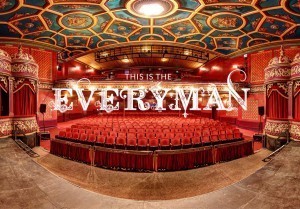 Talk show king and international star Graham Norton is coming to Cork to host a concert dedicated to laughter, celebration and song.
It's called "GRAHAM NORTON & FRIENDS – A CONCERT FOR HELEN – A concert dedicated to laughter, celebration and song"
It will take place on Sun 20 Mar, 8pm in the Everman Theatre. Tickets for any Graham Norton event sell out quickly, and alas they are already gone (€40) , but the concert is for a good cause, indeed two, which will both accept direct donations. All funds raised will be given in aid of The Mater Foundation, The Cork University Hospital Foundation and St Angelas College, Cork.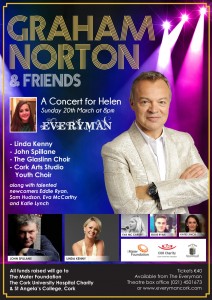 The concert is taking place to celebrate the joyful life of Helen Fennell, an 18 year old from Bandon who underwent a Heart Transplant in the Mater Hospital in the spring of 2014. She lived an action-packed 8 months following it, including attending Graham's show and having dinner with him in October – from which she tweeted a photo captioned "best night of my life!". She passed away suddenly at Christmas 2014 leaving a family and a vast number of friends who give thanks for her life.
Graham will be joined by well-loved Cork based performers and musicians including Linda Kenny, John Spillane, the Glaslinn Choir and Cork Arts Studio Youth Choir along with some very talented newcomers including Eddie Ryan, Sam Hudson, Eva McCarthy and Katie Lynch.