10 March 2016
By Bryan T. Smyth
bryan@TheCork.ie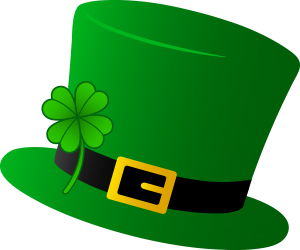 In keeping with this year's '1916 The Legacy' theme for the Cork St Patrick's Festival, Cork City Council has announced that the 'seven signatories of the Irish Proclamation' will lead this year's parade in Cork city on March 17th.
These 'leaders of 1916' will not only head-up the parade, but they will re-enact scenes from 1916 and perform extracts from the Proclamation along the way.
The re-enactment will be performed by actors from 'Revolution' from The Oliver Plunkett, a specially commissioned series of plays, written and directed by Eoin Hally, which bring the events of 1916 to life as part of the wider 1916 commemorative programme.
Welcoming the announcement, the Lord Mayor Cllr Chris O'Leary (Sinn Fein) said "Given the year that is in it and after carefully considering an individual to lead the parade again this year, we decided to do something a little different. The theme for this year's parade is '1916 the legacy' and there is nothing more appropriate than the representation of the 7 signatories of our Proclamation through pageantry and theatre. I think it will be a fitting tribute given this unique anniversary year, and hearing extracts from the Proclamation along the parade route should be a really special moment."
"This year's Cork's St. Patrick's Festival is going to bigger, better and greener than ever before. We are looking forward to people coming from all over the world and are expecting over 80,000 people to descend on Cork to celebrate the St. Patrick's Festival weekend with us in style."
When is this year's Cork St Patricks Day Parade?
The parade will take place from 1pm to 2.45pm on Thursday 17th March, through Cork City from the South Mall to the Grand Parade, along St. Patrick's Street, finishing at Merchant's Quay, featuring jaw dropping street theatre, pageantry, and up to 3000 people from community and voluntary groups. They will be joined by five specially commissioned giant art pieces, created by renowned street theatre companies, who will bring the colour of carnival and mardi-gras feeling to Cork.
A wide range of nationalities will take place in the event this year, including the Smoky Hill High School "Hill Regiment" Marching Band, the Massachusetts State Police, The Ridgeview High School Band, Timmins Police Pipes & Drums (Canadian Police Band).
For those who cannot attend the parade, it will be streamed live on www.corkstpatricksfestival.ie. Organisers are encouraging people all over Ireland and the world to send in their St Patrick's Day message or selfie to be aired on this live broadcast on the day.
Although the St. Patrick's Day Parade will be a highlight the Cork St Patrick's Festival, the event runs until 20 March and promises to be a visual feast with a kaleidoscope of colour and pageantry in celebration of the National holiday.
The streets of Cork will be awash with talented mime artists, jugglers and magicians from around the world, and there will be a local food market on Grand Parade from 10am-6pm on 17, 19 & 20 of March.
Of course, it wouldn't be St Patrick's weekend in Cork without lots of live entertainment and this year won't disappoint. The city will rock with a live music stage on Grand Parade over the weekend, and free trad sessions with take place in bars throughout the city with The Lee Sessions.
There will also be free creative workshops for kids in Bishop Lucey Park on Saturday 19th and Sunday 20th from 12 noon to 5pm. On Saturday Wobbly Circus will teach them the tricks of the circus trade, including tightwire walking, juggling, diabolo and devilstick techniques, plate spinning, poi spinning, and more. Meanwhile on Sunday Chapeau Magique, all the way from France, will wow with his spectacular magic folding paper hats workshops.
In addition to free family events, there will also be many 1916 commemoration events happening in venues throughout Cork over the weekend so make sure you look through the festival programme. One such event is AISEIRI 1916, a special evening of music and commemorations on St. Patrick's Night at Cork Opera House. The show will poignantly remember and honour Cork's finest raconteurs – The Men of Ireland, Mná na hÉireann and the Irish children who lost their lives in the 1916 Rising, in Rebel Song and Verse. Presented by Cork ETB, Cork City Council and Cork County Council, doors open at 8pm and tickets cost €20.