29 March 2016
By Bryan Smyth
bryan@TheCork.ie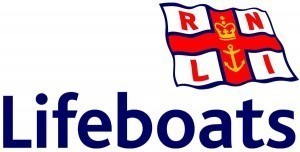 Cork RNLI stations take part in Easter 1916 centenary commemoration – charity's role in maritime life-saving work recognised
RNLI representatives from Cork lifeboat stations took part in the Easter Sunday 1916 centenary commemoration which saw over seven hundred members of the Irish emergency services taking part in a national parade on the streets of Dublin. Volunteer lifeboat crew from Kinsale, Crosshaven and Youghal RNLI joined fifty of the charity's volunteers and staff who came from lifeboat stations around the Irish coast and inland to parade through Dublin city centre to mark the centenary of the Easter Rising.
Kinsale RNLI was represented by lifeboat crewmember Damien Kelleher while lifeboat volunteer Gary Heslin represented Crosshaven RNLI. A group of four lifeboat crew made the journey up from Youghal RNLI. They were Patsy O'Mahony, Sean Slattery, Erik Books, Mike Brooks and Kevin Daly. However they had a special reason to be there. The RNLI contingent was accompanied by a new Atlantic 85 lifeboat, which following its debut in the parade, will be transported to Youghal in Cork to go on operational service,
The RNLI formed part of the emergency services section of the parade which recognised the 'blue-light' agencies serving the Irish state since its foundation.
The parade was preceded by a short ceremony which included a reading of the 1916 Proclamation and the President of Ireland Michael D Higgins laying a wreath on behalf of the people of Ireland, followed by a minute's silence observed for all those who died during the Rising.
Commenting on the commemoration RNLI Divisional Operations Manager Owen Medland said, 'It is a huge honour for the RNLI to take part in this historic event. It is an acknowledgement of the role our volunteers have played in saving lives at sea and on inland waters in Ireland since the RNLI was established in Ireland in 1826. The lifeboat service has been given without any interruption historically and has always put the needs of those in danger on the water above all.
The parade involved over 3,000 participants, largely from the Irish Defence Forces with 793 people from the emergency services. Represented along with the RNLI were An Garda Siochána, Dublin Fire Brigade, the National Ambulance Service, St John Ambulance, Irish Coast Guard and the Civil Defence.