5 April 2016
By Bryan T. Smyth
bryan@TheCork.ie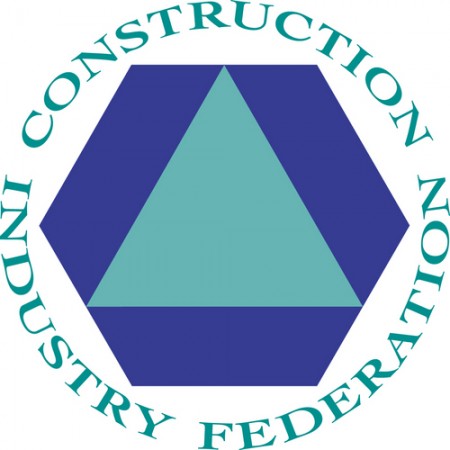 Construction Industry Federation, Cork Branch, will host a discussion on the future of the construction sector in the Cork region on the 6th April in the Radisson Hotel, Little Island, Cork at 9.30am.
Leading experts from the CIF will present their views on the work of the Federation and how the industry is likely to develop over the coming decade.
Speaking at the launch of the CIF Roadshow, Regional Director Conor O'Connell said:
"The lack of commencements dates for critical infrastructural projects in the Region such as the Dunkettle Interchange, the Macroom Bypass, the N28 (road to Ringaskiddy) as well as the Cork City Flood Defence Scheme is threatening the further development of Cork."
A recent EU report noted that Ireland continues to underspend by up to 33% on infrastructural projects. Public sector investment must keep pace with private sector investment and the Region badly needs the above transportation projects to commence as soon as possible. The lack of commence dates and firm commitments in relation to when these projects will commencement is leading to uncertainty for further private sector investment in the Region. Furthermore the glaring omission from the Public Capital Programme for the Southern Region has been the exclusion of the M20 Cork /Limerick Motorway Project from the Public Capital Investment Plan 2016 – 2021. This project which links two major centres.
Investment in the region's infrastructure is being neglected and this threatens jobs and growth. We are calling for the appointment of a Minister for Infrastructure and Construction in the new Government. We want the political parties to commit now to giving any Minister appointed in this area responsibility for investment in infrastructure with a focus on regional development.
This Minister must ensure that the IDA continues its vital role in attracting investment to the Region. A construction skillset on Bio-tech and Pharmaceutical projects in particular has been built up in Cork and these skills can facilitate expansion in those industries in the Region. The IDA must make Cork a priority region for such investments.
To support this, it is vital that commencement dates and project timescales are given for the following projects contained within the Public Capital Programme:
N8/N25 Dunkettle Interchange
Macroom Bypass
N28 Ringaskiddy Road
Cork City Flood Defence Scheme
Bandon & Midleton Flood Defence Schemes
Constructing the M20 would be the greatest signal that any Government could give that it is serious about creating a real economic engine that can act as a counter balance to the over congested Dublin Region.
In addition, to increase Cork's attractiveness to FDI, the housing supply in the area must be expanded to meet a substantial upturn in demand. As a result, residential construction activity will need to resume in a significant way in the Region over the next few years.
At the moment the only variable in construction costs are various Government charges, taxes, levies, etc estimated to be 36% of the sale price of a home. Labour and materials are at historical lows in terms of a percentage of overall construction costs, so effectively the only variable to allow the industry to deliver residential units within the price ranges sought by public policy initiatives are costs controlled by the Government."