14 April 2016
By Elaine Murphy
elaine@TheCork.ie
Cork Airport welcomes today's announcement by Ryanair that the airline is launching three new winter sun destinations to its winter 2016 schedule. The services from Cork Airport include weekly service to Gran Canaria and Tenerife and a twice-weekly service to Malaga. It is expected that the new routes will add 50,000 extra passengers from the region.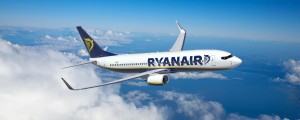 Routes already serviced by Ryanair for winter 2016 include Lanzarote, Gdansk, Liverpool, London Stansted, London Gatwick and Wroclaw. The new services will increase the number of weekly Ryanair flights this coming winter from Cork Airport to over 40, an increase of 11%.
Niall MacCarthy, Managing Director at Cork Airport welcomed today's announcement saying: "This is fantastic news for our customers from the region. The addition of three popular sun destinations for winter means even greater choice from Munster's best connected airport, making Cork Airport the ideal choice for business and leisure travelers.
"Ryanair, our second biggest customer, is expected to carry 850,000 passengers this year, an increase of 50,000 on last year. So far this year, Cork Airport has seen a significant increase in our passenger numbers, up by over 10%, making us Ireland's fastest growing airport. We've had a fantastic start to the year and we've already welcomed nine new routes as well as new airline partners," he added.
Ryanair has released 100,000 seats on sale across its European network from €19.99 to celebrate the new routes from Cork Airport. Booking is available until Monday, 18th April at Ryanair.com.