21 April 2016
By Elaine Murphy
elaine@TheCork.ie
Sinn Féin MEP Liadh Ní Riada has stated that all stakeholders must be included in discussions about the conservation of eels in our waterways and the revival of a sustainable eel fishery in Ireland. She made the comments following a meeting with the ESB, who have responsibility for managing eel stocks on rivers such as the Shannon, Erne and Lee.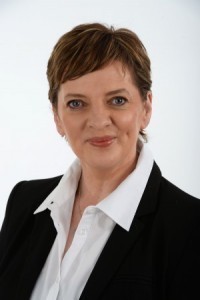 Liadh Ní Riada said:
"Eel stocks are in decline across Europe. The unique nature of this species means that over fishing in some parts of Europe and climatic changes worldwide are having a profound effect on their capacity to reproduce and replenish their numbers in our inland waterways.
"Eel fishing has been an important, but often overlooked, economic activity around our rivers and lakes. As other European member-states implemented comprehensive management plans to protect eel stocks, the Irish government implemented a unilateral ban on eel fishing, putting many fishermen out of business overnight, with no access to compensation.
"The ban on eel fishing in the 26 counties will not address the worldwide decline in eel stocks, especially given the continued overfishing in other EU member-states.
"Added to this is the damage done to eel stocks by the ESB's hydroelectric operations and inadequate management and monitoring of elver traps, designed to allow for upstream and migration of young eels. The European Eel Observatory estimated that the efficiency of these systems, for which the ESB is responsible, is less than 20%.
"Traditional eel fishing could employ up to 200 fishermen in the Shannon catchment alone, and support jobs in production.
"The ESB must ensure effective management of their hydroelectric operations to prevent further damage to eel stocks, and must invest in restocking operations, similar to the programme in place in Lough Neagh, where millions of elvers are released into the Lough each year.
"A crude fishing ban will not revive eel stocks, what's needed is a proactive approach that doesn't punish eel fishermen for a problem that is not of their making. I have secured a commitment from the ESB to meet with stakeholders in the near future to see how we can all work together to bring about a cable and sustainable eel fishery in Ireland. "