11 May 2016
By Elaine Murphy
elaine@TheCork.ie
Fine Gael Ireland South MEP, Deirdre Clune, has rejected claims made by US Presidential hopeful, Senator Bernie Sanders, that Norwegian Airlines International is merely a flag of convenience. She has compared the opposition to Norwegian Airlines flying between Cork and Shannon airports and the United States, to the negativity and opposition that faced Ryanair when it sought out a licence to fly to the UK in 1986.
"I utterly refute the allegations that Norwegian Airlines is using Ireland as a flag of convenience to employ low-paid crew and to undermine working conditions for cabin crew working for other transatlantic airlines. Mr Sanders, certain unions and a number of legacy airline carriers are attempting to block new competition on the transatlantic routes.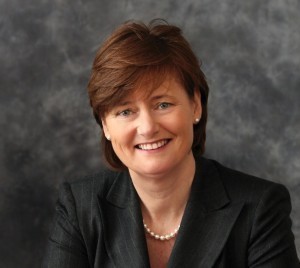 "Granting NAI the licence to fly between Cork/Shannon and the US would have an enormously positive impact on Southern Ireland. These routes will bring more tourists, open up more investment and create a direct link between Ireland South and the US. I remember the same opposition to Ryanair when they sought a licence in 1986 from some politicians and unions – largely to protect Aer Lingus. Look at the impact that Ryanair have had on the EU aviation market, employing some 10,000 people and opening up air travel to millions to Europeans.
"NAI are fully compliant with employment and social requirements of Irish Labour Laws that are guided by the European Union. Furthermore, NAI have given a commitment to employ only EU and US pilots and crew on these routes. Safety oversight will be provided to the highest standard by the Irish Aviation Authority (IAA), which is satisfied that NAI is a completely stand-alone airline, with all safety-accountable officers responsible for ensuring the safe operation of NAI based in Dublin. Its Air Operator Certificate was issued in February 2014 by the IAA, as well as its operating licence, which was granted by the Irish Commission for Aviation Regulation.
"What Bernie Sanders is advocating here is anti-competitive and bad for air passengers. We cannot continue to protect certain airlines from competition. Doing so will ensure that we continue to see higher airfares on transatlantic routes with less choice and less competition.
"NAI is a recognised EU airline, with its HQ in Dublin, more than 35 aircraft registered in Ireland and a series of new routes from Ireland planned. I am calling on Irish politicians to get behind the new route and put as much pressure on the US authorities as possible, in order to resist the efforts of some in the US who are opposed to competition, progress and efficiency."