14 May 2016
By Bryan T. Smyth
bryan@TheCork.ie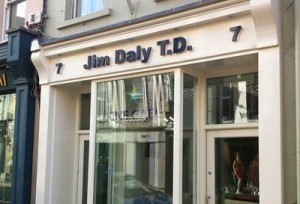 Fine Gael TD for Cork South West, Jim Daly, has said that the appointment of a contractor for the River Ilen Skibbereen Flood Relief Scheme is to be announced in the coming week.
"The imminent announcement of a contractor marks great progress for the Skibbereen Flood Relief Scheme which can finally get underway.
"Letters have now been sent to the successful contractor, as well as to those who applied but were unsuccessful. Monday last, was the final day for unsuccessful contractors to appeal the decision.
"This multi-million euro scheme will protect the homes and businesses of Skibbereen and surrounding areas from flood risk. The scheme will include: construction of new walls and earthen embankments; replacement of old culverts and construction of new culverts; regrading works at John F Kennedy Bridge; construction of Surface Water Pump Stations and associated drainage works.
"Once the contractor for the scheme is announced in the coming week, the works can commence shortly afterwards.
"Since my re-election by the people of Cork South West, I have continued to keep up the pressure in relation to the Skibbereen Flood Relief Scheme. As local people will know after many flood incidents over the years, this scheme is imperative for the town, its businesses and its residents and I am delighted that we are nearing the point of commencement of the works. I would also like to pay tribute to my former Government colleagues, Noel Harrington and Michael McCarthy, for their work in helping to bring this scheme to fruition."