19 May 2016
By Bryan T. Smyth
bryan@TheCork.ie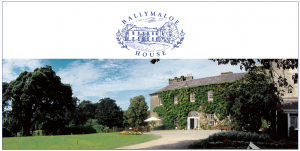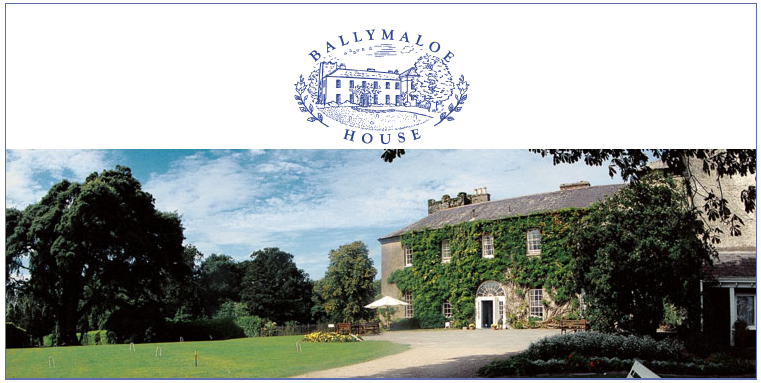 What: Ballymaloe: The History of a Place and Its People by Jane Hayter-Hames
Where is book launch: Ballymaloe Grainstore
When is book launch: Thursday 19 May, 6:30pm
The public is cordially invited to attend the launch of a new book, Ballymaloe: The History of a Place and Its People, at Ballymaloe Grainstore on Thursday 19 May at 6:30pm. Professor John A. Murphy of University College Cork will launch the book by author and historian, Jane Hayter-Hames.
Signed copies will be available for sale at a special launch night price of €20 (normally €25).
In the hardback, richly-illustrated book, Ms. Hayter-Hames traces the history of the estate from Bronze Age jewellery found near Ballymaloe House, up to its current incarnation as a world-renowned country house hotel.
"A house tells a story, but it is written in stone, brick and timber. Who chose the site, who fought over it or loved in it?," asks the author. "Ballymaloe's history is hidden in its structure and lived out by its owners and inhabitants. This is the story I've written, and it is a history of Ireland itself."
St. Colman came to nearby Cloyne in early Christian times and his church became a cathedral to which Ballymaloe belonged. The land was valuable and the powerful FitzGerald family used a legal trick to get hold of it.
It was a Norman castle then, but old Sir John FitzEdmund was a man of national significance and he turned Ballymaloe into a Renaissance country house. In the 16th and 17th centuries it was fought over bitterly, both legally and by the sword. The Earl of Orrery, who had fought for King Charles I and Cromwell, was awarded the prize and despite owning other properties, he often stayed there. His wife was pregnant with their youngest daughter as the Orrerys lingered at Ballymaloe. But the Earl had a greater mansion and Ballymaloe was let.
As Cork harbour became a major port, merchants built up fortunes and took country seats. What more charming spot than Ballymaloe? They enlarged and altered the house, laid out gardens but as their fortunes declined, they moved on. In the 19th century the house slid into genteel discomfort, still beautiful but shabby and cold. Two elderly ladies owned it until their nephew and his young family moved in. As Ireland became independent, three girls were growing up there who remembered Ballymaloe with warm affection and described it to the author.
In 1947, Ivan and Myrtle Allen bought the property. They farmed it and brought up their children there. The old house was modernised and improved, but it was Myrtle Allen's decision to open a restaurant which gave Ballymaloe a new and exciting role. Soon it became a guest house and visitors came, summer and winter, to bask in an atmosphere both lively and tranquil, to eat the finest Irish food and enjoy the garden where so much of it was grown. Once more Ballymaloe House was enlarged to accommodate more guests.
Standing on the eastern seaboard of Ireland, in an area rich in history, Ballymaloe had been part of a wider story. The Munster wars raged all around, the Spanish landed just down the coast and Cromwell lodged nearby, when he came to Ballymaloe for a visit. Marlborough landed at Cork and Imokilly was once more plagued by conflict. The port of Cork made many fortunes and the wealth washed into Ballymaloe but the area did not escape the War of Independence when revolutionaries came to call.
Jane Hayter-Hames is a historian and author. She has published local history and poetry, as well as two biographies: Madam Dragonfly: The Life and Times of Cynthia Longfield, and Arthur O'Connor: United Irishman.
Ms. Hayter-Hames recently returned to Oxford University to take a BA (Hons Oxon). She completed a history of her mother's family, the Longfields of Castle Mary, Cloyne which gave her a keen interest in Imokilly history. She was then asked to write a history of Ballymaloe House. She lives in Devon and in Cobh, Co. Cork.