4 August 2016
By Elaine Murphy
elaine@TheCork.ie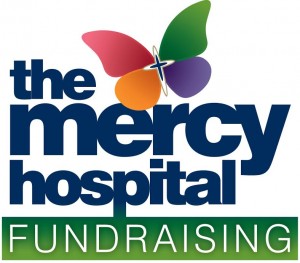 From June 10th to 12th last, a team from Great Island undertook Ireland's ultimate hillwalking adventure, The Four Peaks Challenge, which saw them climb the highest mountain in each of Ireland's four provinces, in aid of The Mercy Cancer Appeal, raising a phenomenal €4538.67.
The brainchild of Ger Burns, they decided to undertake the challenge following Ger's cancer journey. In 2011, Ger's father Tim was diagnosed with prostate cancer; following this Ger decided to get checked and was himself also diagnosed with it. His brother Kieran was then checked, and received the same diagnosis. All three were successfully treated under Mr Paul Sweeney and his team at the Mercy University Hospital, and Ger wanted to show his gratitude for the care and support they received.
After getting the all clear, Ger started training with Coach James Walsh at Great Island CrossFit, and discussed the idea of undertaking The Four Peaks Challenge, and so it was born. Over one weekend in June, Ger was joined by James; his brother-in-law Greg Hamilton; his friend Eddie Courtney, who himself had prostate cancer; and fellow CrossFit member Kevin McCourt. Together they scaled the first peak, Ireland's highest mountain at 1,038 metres, Carrauntoohil in Kerry on June 10th. This was followed by Mweelrea in Co. Mayo at 814 metres, Connaught's highest mountain on the 11th. Next Slieve Donard in Co. Down at 850 metres, Northern Ireland's highest mountain; culminating at Lugnaquilla at 925 metres in the Wicklow Mountains on the 12th.
Ger said the support he received on his challenge was invaluable: "I'd like to thank my teammates who helped me through the challenge, raising funds for a cause that's very close to my heart and supporting me step by step; as well as Mick Gibney, Westport Hillwalking Club; Wilf Green, Mourne Mountain Rambling Club; and John Kavanagh, The Wicklow & Dublin Mountain Rescue, for their guidance and expertise on our climbs."
Ger continued "This challenge would not have been possible if it wasn't for the support I received from the businesses and the community in Cobh and surrounding areas. I'd particularly like to thank Garry Mills from Great Island Motors who supplied our transportation for the challenge; the Commodore Hotel; Garvey's SuperValu Cobh; Derek Corcoran from Fanatics Sportswear; and Cobh Ramblers Chairman Eoin O'Sullivan for allowing us the use of the hall, to all who contributed spot prizes, quizmasters Michael and Alan Geasley, and DJ Dwayne for their fundraising support. Special thanks to my own family, Hazel, Rachel, Kayleigh, Luke and Ava. And for Damien, RIP."
Funds raised through the Great Island Four Peaks Challenge will go towards The Mercy Cancer Appeal, which aims to raise €1.5 million by 2017 to fund key services and advancements in the treatment of, and research into many cancers; and in particular The Mercy Cancer CARE Centre, which will provide a quiet, safe place for patients and families dealing with a cancer diagnosis to come to receive support through their cancer journey.
Thanking Ger for his efforts, Micheál Sheridan, CEO, the Mercy Hospital Foundation said "Our mission is to inspire people to support advancements in research, diagnosis, treatments and care of patients at The Mercy University Hospital, the People's Hospital. We promise to do our very best to provide you with a world class hospital, right on your doorstep, and this is only possible through the help of our supporters like Ger Burns and his Four Peaks Challenge team, who through their efforts will help make a real difference to cancer care at The Mercy."