18 October 2016
By Elaine Murphy
elaine@TheCork.ie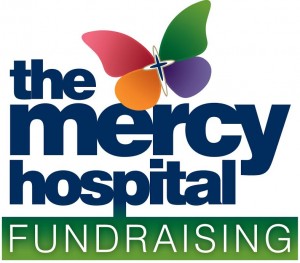 On Sunday July 17th, 540 people participated in the fourth annual 22km 'Make Your Mark on Cancer' charity walk from The Viaduct to Bandon, raising €42,150 in aid of The Mercy Cancer Appeal.
The 22km walk, which was started in memory of Cork man, Mark Prendergast who lost his battle with testicular cancer in June 2012, is organised each year by a small group of Mark's family and friends who are committed to making a difference, raising funds and awareness for cancer patients and their families from all over Munster.
Funds raised this year have been used to purchase 10 iPads for St. Therese's Oncology Ward at the Mercy University Hospital. iPads are currently playing an important role in the cancer treatment setting in many Cancer hospitals around the world. These iPads will be preloaded with books, games, popular news, entertainment and newspaper apps, as well as a full library of music and movies and information about all aspects of cancer. The use of the iPad there is two-fold: it provides current and relevant information about all aspects of cancer, and it offers entertainment. They will be made available to all patients during a patients visit.
"Many patients can spend up to six hours in an infusion chair, with limited mobility. Patients currently have access to a television and newspapers in the Day Unit, but this is an extra way to help entertain patients and pass the time. We hope that it will make the time in treatment go faster for patients." said Micheál Sheridan, CEO at the Mercy Hospital Foundation.
Monies raised will also go towards the cost of developing the Mercy Hospital Foundation's new Cancer CARE Centre which is expected to cost in excess of €1 million. This Centre will provide a space and a place close to Mercy University Hospital for people diagnosed with cancer, to support them along their cancer journey. This Centre will offer Mercy patients as well as their families the practical, emotional and social support that people with cancer need.
The sum of €42,150 raised last July brings the total raised by 'Make Your Mark on Cancer' since its inception to over €200,000. Speaking at the cheque presentation on Friday, October 14th in Ray O'Mahony's pub in Bandon Damien Prendergast, Mark's brother and Chairman of the organising committee said "Every year we are thrilled with the success of our 'Make Your Mark' walks, which are so well supported year in, year out. A person who gets a cancer diagnosis goes into free fall directly afterwards, not knowing about their options, how and if they will be able to continue with the things we take for granted like work, relationships, parenting etc. At the darkest moments we need to show there is light at the end of the tunnel, or at the very least they will be supported and assisted on their journey."
Damien continued "Our aim next year is to reach the €250,000 mark since we started out. This would be a fantastic achievement for the group in a very short time, and we encourage everybody to help make this dream a reality for Make your Mark on Cancer."
Speaking at the cheque presentation, Deirdre Finn, Campaigns and Community Manager at the Mercy Hospital Foundation said "Our mission is to inspire people to support advancements in research, diagnosis, treatments and care of patients at The Mercy University Hospital, the People's Hospital. We promise to do our very best to provide you with a world class hospital, right on your doorstep, and this is only possible through the help of our supporters and donors, like the all those who 'Make their Mark on Cancer' year after year."
Carol Crean, also on the organising committee, said "Our aim as a group was to 'Make a Mark on Cancer' and cancer care in Cork, and every individual who walked, sponsored a walker, made a donation towards the running of this year's event, or helped out in any way, has a lot to be proud of. We would like to sincerely thank all our sponsors; without the generous support of Ace Signs and McCarthy Coaches, and media partner RedFM, as well as Caulfields Supervalu Bandon; Dessi Electrical Bandon; Duck to Water web design, Kinsale; O'Sullivan Centra Innishannon; and the Viaduct Inn and the Munster Arms Hotel, Bandon; and everyone who helped or donated in any way; 'Make Your Mark on Cancer' would not be possible."
For further information on how funds raised are used and the Mercy Cancer Appeal visit www.mercyfundraising.ie.