27 October 2016
By Bryan T. Smyth
bryan@TheCork.ie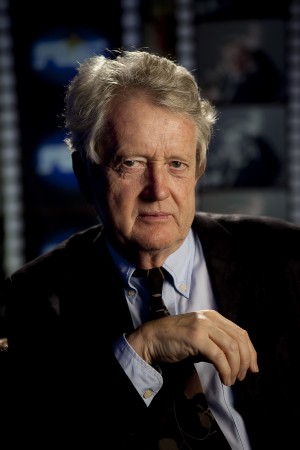 What: A Talk by the Historian and Broadcaster John Bowman: Ireland 1916-2016
Where: Ballymaloe Grainstore
When: Thursday 17 November, 8pm
Following the publication of his latest book, Ireland: The Autobiography – One hundred years of Irish life told by its people, the distinguished historian and broadcaster John Bowman will give a talk about Ireland since 1916 at Ballymaloe Grainstore on Thursday 17 November at 8pm.
John's talk will be based on the extensive research undertaken for his book which includes eye-witness accounts of Irish life in the past 100 years. Critically acclaimed and short-listed in the Bord Gáis Energy Irish Book Awards in the 'Non-Fiction Book of the Year' category, the book includes 170 documents which capture the Ireland of 1916-2016.
Private letters, unpublished diaries, cabinet papers are included; as are writings by poets, journalists, novelists, historians, economists, satirists, politicians, priests, soldiers, servants, jailers, emigrants and feminists.
All human life is included: from the Waterford convent offering in 1919 a curriculum best suited to farmer's daughters to the experience of flying with Ryanair; from how marriages were brokered in Clare in the 1930s to the same-sex marriage referendum of 2015; from a Jesuit's advice on whether it was a sin to say morning prayers while riding a bicycle and wearing a hat to how the censors – official and unofficial – busied themselves with curbing ideas, books, films and the 'wrong' music, jazz being a special target.
This is a book for readers and browsers; it is for anyone interested in how we shaped Ireland in the century since 1916.
The documents are arranged chronologically and can be read in sequence; or readers can browse through the book as each document has a short introduction and is placed in context.
Quickly on the best-seller lists, this is what the critics wrote:
'an original and challenging mix.' Diarmuid Ferriter, Irish Times
'…a whistle-stop tour of the seismic, seminal and explosive events which shaped the nation as we now know it.' Darragh McManus, Irish Independent
'A marvellous book… it's history in the making…… a master-narrative… a really wonderful book'. Gerard Dawe, 'Arena', RTE Radio 1
Published at £20 sterling, the book will be available at the Grainstore for €20 Euro and John will be signing copies after the talk.
Tickets for John Bowman's talk are €10. They may be booked on www.ballymaloegrainstore.com or by phone on 021 465 2531. Subject to booking fee.