24 November 2016
By Bryan Smyth
bryan@TheCork.ie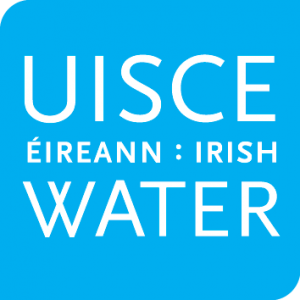 The EPA Urban Wastewater report is a timely reminder of the decades of under investment in wastewater infrastructure in Ireland and the impact that this has had on communities all around the country including Cork.
This report reflects the status of over 1,000 schemes across Ireland, the lack of historic investment in wastewater treatment plants and the lack of standardised operation and maintenance provided by the industry, which was fragmented and under-funded up to 2014 when Irish Water was established.
Using the EPA figures, published today, it is clear that between 2000 and 2010 €270m annually was invested in wastewater infrastructure in Ireland. From 2011 to 2013, there was a 50% drop in investment in wastewater infrastructure to €136m. When Irish Water took over responsibility in 2014, the national utility set about reversing that trend. Between 2014 and 2015, Irish Water increased the investment in wastewater to €166m, an increase of 22%. From 2016 – 2021, the remaining period of the Irish Water Business Plan, the utility is ramping up investment to spend an average of €326m per year on wastewater infrastructure.
In addition to this investment, since Irish Water took over responsibility for water and wastewater in 2014, the national utility has prioritised the health of our customers by focusing on improving drinking water. This has taken substantial investment and work at every stage of a very complex treatment, monitoring and testing process.
As with drinking water, Irish Water as a single utility can for the first time have an over-arching strategy on wastewater. The utility has a planned approach which will in time deliver sustained benefits in terms of improved compliance in wastewater treatment. Given the need to prioritise, the immediate investment focus has been on those wastewater projects which will deliver the maximum environmental returns and will be delivered to site quickly. This helps to facilitate future growth and economic investment and ensures that untreated water does not enter our rivers and seas, boosting tourism and protecting the local environment.
In Co Cork, Irish Water is addressing wastewater challenges by investing €91m in the Cork Lower Harbour Main Drainage Project which will see a new wastewater treatment plant built at Shanbally, along with 14 new pumping stations and 30km of new sewers. When complete, this will end the practice of untreated sewage being discharged directly into the harbour from Cobh, Carrigaline (including Crosshaven), Passage West/Monkstown (including Glenbrook) and Ringaskiddy.
In Youghal, €12.5m is being invested in the construction of a new wastewater treatment plant to stop untreated effluent being discharged into the sea at the Blackwater Estuary.
Irish Water has also invested €7 million to upgrade Clonakilty Wastewater Treatment Plant and 13 other plants around the county. The work in Clonakilty was completed and the plant has been operational since December 2015.
The 2017-2021 Investment Plan includes provision for treatment facilities around the county including at Ballycotton, Casteltownbere, Castletownshend, Inchigeelagh and Whitegate/Aghada, while works on the Courtmacsherry-Timoleague wastewater treatment plant are expected to be complete by the end of 2018.
Speaking about the EPA report, Irish Water's Head of Asset Management Seán Laffey said, "Irish Water collects wastewater from over 1,000 separate communities connected to the wastewater network and treats around 1,600 million litres of wastewater daily before discharging it back into our rivers, harbours and coastal areas. By 2021, as outlined in the Irish Water Business Plan, we plan to have all discharges to our rivers and seas treated before being released. Our programme of work will include, not only improving capacity to ensure Irish Water can facilitate the growth of the new homes and industry but also protecting our coasts, which has a huge impact on tourism and local businesses."