3 December 2016
By Tom Collins
tom@TheCork.ie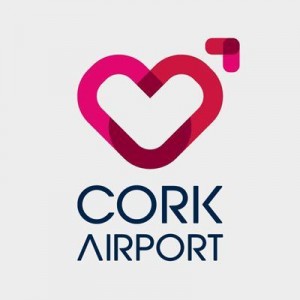 Cork Airport is celebrating today following the long-awaited announcement overnight that the US Department of Transportation has granted a licence to Norwegian Air International to operate the first direct transatlantic flights between Cork and the United States.
Norwegian plans to launch with a new Cork-Boston service and is also intending to operate a Cork-New York route subsequently.
Niall MacCarthy, Managing Director at Cork Airport said: "This is momentous news for air travellers on both sides of the Atlantic. It's great news for Open Skies and for consumer choice and competition. I firmly believe this will permanently transform the transatlantic market in Ireland and further afield for the better. Norwegian will do for transatlantic travel what Ryanair has done for European travel, bringing lower fares, increased competition and growth to the overall market.
"There has been a tremendous amount of work undertaken to secure this route on both sides of the Atlantic and we must acknowledge the huge support received from political, business and local government stakeholders in Ireland, the EU and US. The final stages of the process have seen a significant contribution and support from the public too and I want to thank everyone who helped make this happen.
"These flights will help grow inbound tourism, give Cork Airport's passengers greater choice, attract more investment to the region and improve social and cultural ties between Ireland and the US. We expect Boston bound flights to take off in coming months with New York flights beginning soon afterwards. Securing a transatlantic service for Ireland's second largest airport has been an aspiration of ours for some time and Norwegian Air's service will be welcomed by business and leisure travellers throughout the region."
daa Chief Executive Kevin Toland said he was delighted that the process to allow Norwegian to begin services from Cork had finally been completed. "daa has been working closely with Cork Airport over many months to advance obtaining permission for Norwegian to operate transatlantic services and we also had great support for this new route both in Ireland and the United States."
Minister Shane Ross T.D. has welcomed the decision today by the US Department for Transportation to grant an unconditional permit to Norwegian Air International to operate services between Ireland and the US. This decision means that the airline can start operating the new routes from Cork to the US that it announced last year and the other new transatlantic routes that it has planned.
"I am very pleased that a decision has been made and that NAI as an EU airline licenced by the Irish aviation authorities will finally be allowed to avail of the rights available to all EU airlines under the EU-US Open Skies Agreement. This is good news for consumers on both sides of the Atlantic, and I now look forward to NAI confirming its plans for the new services it announced last year. The launch of those services, bringing additional capacity and the direct transatlantic connectivity into the region, will be a boost for Cork Airport and for Cork business and tourism, and I am sure that the services will be well supported by the people in Cork and the wider catchment area".
Taoiseach Enda Kenny welcomed the announcement. Mr Kenny had lobbied US president Barack Obama on the issue when the two leaders met at their St Patrick's Day meeting in the Oval Office in March.
He broke the news about the transportation department's announcement at an event in the Irish consulate in New York last night.
"On the last occasion in the White House speaking to President Obama, we did raise the issue that has been around for a while in respect of the proposal by Norwegian Air to fly direct to America from Cork and Shannon and to do for long-haul travel what Ryanair has done for short-haul travel to Europe," he said.
"I am pleased to tell you that following that conversation and all of the discussions that have taken place since approval has been issued today for Norwegian Air to do their work."
To applause from the gathering of the Irish community in New York, Mr Kenny added: "And so at a time of uncertainty and some fragility about lots of things, there is still a beautiful world out there."