4 December 2016
By Bryan T. Smyth
bryan@TheCork.ie
The Green Party in Cork has called on Cork County Council to re-think bye-laws being introduced by that it says will make life more difficult for farmers' markets.
Under the new by-laws, sites where trading is allowed are being restricted, which will reduce the number of stalls that can be accommodated and the locations of markets will change.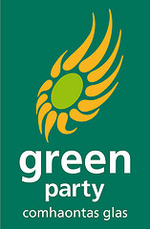 Speaking over the weekend, Gordon Reid, a spokesperson for the Cork Greens said:
"Complex new regulations are being forced on stall-holders. There is no need for this bureaucratic approach. It would be a better idea for the Council to consult with the markets to arrive at sensible and workable rules."
A petition organized by Madeline McKeever of Brown Envelope Seeds and Ardagh Organic Beef in Skibbereen, which calls on the Cork County Council to "Save Skibbereen Farmers Market", has collected over 1,600 signatures in less than a week.
Dr Reid continued:
"Farmers' markets are an important part of the life of rural communities and a major source of organic, sustainable and locally produced food. They are an essential outlet for small local producers and growers to sell their produce direct to the people who eat and enjoy them. We hope the council will re-think the new bye-laws and energetically support County Cork's farmers' markets in catering for those who enjoy wholesome, locally produced food and value thriving communities."