14 December 2016
By Tom Collins
tom@TheCork.ie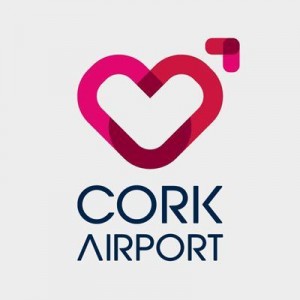 Cork Airport is gearing up for the busiest time of the year as it spreads Christmas cheer to over 135,000 passengers over the festive season. Ireland's best connected airport outside of Dublin is expecting nearly 1,000 inbound and outbound flights from 18th December through to 8th January 2017.
Speaking ahead of the holiday season, Kevin Cullinane, Head of Communications at Cork Airport said: "Christmas is special for a number of reasons at the airport. It is especially wonderful to see family and friends reunited for the holidays, but it also provides opportunity and responsibility.
"We seize this busy time as a chance to prove our capability in welcoming and setting loved ones off on their way over the holiday period in the safest and most efficient way possible. It's all about our fly friendly ethos", he added.
Mr Cullinane also had some advice for passengers ahead of traveling, he said: "Arrival and departure times for all services can be checked on our website or live flight tracking on our App, so that you can arrive and collect loved ones in plenty of time or to ensure you have ample time to get through departure gates and pick up some last-minute presents in The Loop.
"I would remind anyone dropping off or collecting people from the airport that there is 15 minutes free parking in our multi-storey carpark. Cars left unattended at the airport forecourt risk being clamped and we certainly don't want anyone to incur any unnecessary additional costs over Christmas."
It is expected that Sunday, 18th December will be the busiest day prior to Christmas with a total capacity of 7,350 seats available. The busiest arrivals period will be 10.00 – 12.00 and the busiest departures period will be 06.00 – 08.00.
Friday, 30th December will be the busiest day after Christmas, with a total capacity of over 7,000 seats available. The busiest departures period will be 06.00 – 08.00 and the busiest arrivals period will be 10.00 – 12.00.
As well as catering for the busiest days of the year, Cork Airport has some very important flights departing. Two additional Aer Lingus flights to Lapland will take the good boys and girls of Munster to visit Santa Claus. And, Aer Lingus is also including an additional Cork – London Heathrow service on 22nd December.
2016 has been a very good year for Cork Airport, with the announcement of a number of new routes and new airline partners. Cullinane said: "We were absolutely delighted to finally secure a foreign carrier permit for our first direct transatlantic services with Norwegian Air International in recent weeks. It is a truly historic development for Cork Airport and the entire south of Ireland region. We have also secured new North American routes with WOW air via Reykjavik and with Swiss Air to Zurich. We're very much looking forward to the new year and the opportunities that it will bring."
He added: "I would like to take this opportunity to wish all of our passengers and their families a peaceful Christmas and prosperous New Year from everyone at Cork Airport."