6 January 2017
By Elaine Murphy
elaine@TheCork.ie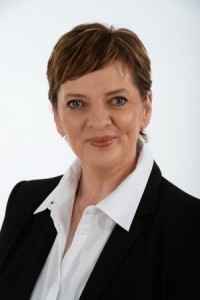 Sinn Féin MEP Liadh Ni Riada is urging all interested groups and individuals to attend a conference on mental health and addiction in Cork next week.
The 'Dual Diagnosis – Mental Health and Addiction' conference is being hosted by UCC Sinn Féin in the UCC Kane Building on Thursday, January 12th at 12 noon.
The Ireland South MEP said the event, which will be chaired by Sinn Féin Vice President Mary Lou McDonald, will examine the causes, effects and possible solutions to a hidden crisis in Ireland.
"Every year it's estimated that around 1000 Irish people take their own lives and yet mental health remains an uncomfortable subject for so many of us to discuss; we simply cannot afford to have that attitude any more. Nobody in Cork needs to be told of the suicide epidemic in our city, or the fact that our young people in particular are falling prey to it. There is a hidden mental health crisis burning it's way through Irish society and the first step to addressing it is acknowledging it," she said.
"At least a further thousand people die every year from drug related poisoning and that's before we even get into the incalculable numbers of people suffering depression, self harm and addiction.
"This is an issue that affects us all. There is not a family in Ireland that has not be touched in some way by these issues.
"There is an excellent panel of experts lined up for this event who will be giving their views on a number of issues around the scourges of addiction and mental health,which often go hand in hand, before opening the floor up to questions from the audience.
"I would urge all interested groups and individuals to come along, to learn from the information on offer, to voice your views and get answers to your questions. The only way we will tackle these issues is to discuss them openly as a community, so come along and play your part in addressing Ireland's hidden crisis."