6 January 2017
By Bryan T. Smyth
bryan@TheCork.ie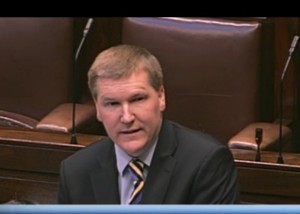 1,666 claimants caught up in the collapse of Setanta Insurance in April 2014 remain in limbo as a final decision on who pays the bill is awaited in the Courts.
Figures released to the Fianna Fáil Spokesperson on Finance, Michael McGrath (Cork South Central TD), through a parliamentary question, reveal that, as at 30 November 2016, 1,666 claims, at a potential cost of €95m, remained open pending the outcome of a Supreme Court appeal.
Deputy McGrath commented, "The reply I received from Minister Noonan in the Dáil on the Setanta collapse is depressingly similar to a reply I received from him last July. Almost three years on from the collapse of the Maltese incorporated company, close to 1,700 claims remain unsettled and the Liquidator is of the view that he will not be in a position to meet more than 30% of claims. Meanwhile, the Supreme Court decision on who is liable for the eventual bill is still awaited."
"Last July, the Minister for Finance laid out a new policy in the area of motor insurance compensation when an insurer is put into liquidation, but it remains unclear when this will be implemented given the opposition to it from the insurance industry. Last year, we had the collapse of Gibraltar based Enterprise Insurance Company and 14,000 Irish motorists were advised to take out a policy with another company.
"The government needs to urgently develop and implement a coherent policy on motor insurance before more claimants are left in the lurch, while others can simply no longer afford to remain on the road due to spiralling motor insurance costs," concluded McGrath.