11 January 2017
By Elaine Murphy
elaine@TheCork.ie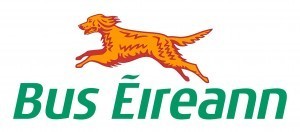 Cork North Central Anti Austerity Alliance TD Mick Barry this morning described proposals to shut down Bus Eireann's Expressway operation with the loss of more than 500 jobs and the closure of 10 bus depots as "crazy capitalist economics" and said that the proposal must be resisted.
The suggestion that Expressway could be closed down has been made in a new draft report by consultancy firm Grant Thornton.
Deputy Barry said that private operators have undercut Expressway by paying lower wages and that shutting Expressway would quicken the race to the bottom in terms of wages and conditions for workers.
He said that private operators should not be allowed to pay lower rates to bus drivers than the rates paid to drivers in Bus Eireann and that the wages of Bus Eireann drivers should be increased not cut back.
He said that suggestions raised by Grant Thornton that increasing Bus Eireann fares for rural routes and school runs be considered should also be rejected.
He concluded: "Right wing economic policy is to place lucrative intercity routes exclusively in the hands of private operators and to let the State operate a rundown service on loss making routes. This approach must be rejected. A modern state should have a well-funded publicly-owned bus company operating without disadvantage on all key routes. This is the road we should go down."