17 February 2017
By Bryan T. Smyth
bryan@TheCork.ie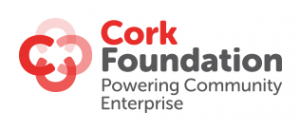 The Cork Foundation has announced a number of changes in terms of their Board. The organisation which was established in 2013 is a registered charity that matches donors to social enterprises.
Áine Collins, a former TD for Cork North West and has been announced as the Chairperson of the Cork Foundation. Áine, who was pivotal to the establishment of the Foundation has over 20 years' experience in business development and management consultancy, having run her own accountancy and business consultancy practice and worked in both start-ups and established companies.
At the announcement Áine Collins said "I am delighted to take on this role as Chairperson of the Cork Foundation. I would like to thank our former Chairperson Yvonne Barry, for guiding the Cork Foundation in the right direction. Her leadership, decision making and commitment has laid the foundation for progress for 2017.
We are delighted to welcome three new Board members, who along with the existing board members, will help shape the strategy of the organisation and deliver jobs for communities in Cork City and County. These new Board members are:- Deirdre Waldron, Founder of Fuzion Communications, Suzanne Kearney, Assistant CEO, SECAD and Frank Hannigan, Business Advisor, who bring a number of skillsets which will benefit the Cork Foundation.
I would like to thank all previous board members who have sat on the board of The Cork Foundation, helping us with our important work supporting Cork social enterprises, by providing guidance and expertise since our launch in 2013. I look forward to the challenge ahead and engaging with Cork people globally and locally to make a difference for Cork. We want to connect and engage with the Cork community abroad, giving the opportunity to give back for Cork."
CEO Padraic Vallely said "Áine, brings a wealth of knowledge and experience to this role. Her passion for Cork as well as her determination and will to succeed will help to position The Cork Foundation as the champion for social enterprises in the Cork region. I look forward to working pro-actively with Áine and the board to carry out the very important work of the Foundation."
"By investing in social enterprises, we are creating jobs and making a lasting impact to the community." Concluded Áine Collins.
For further information on how to support or engage with The Cork Foundation, visit www.corkfoundation.com