28 February 2017
By Elaine Murphy
elaine@TheCork.ie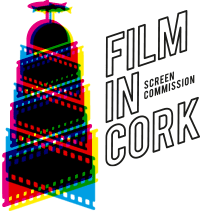 Film In Cork is delighted to announce that after a long and rigorous selection process, a unanimous winner has been selected for the €8,000 Short Script Award 2017.
The winning project is 'Earthly Bonds', written and to be directed by Alan Dunne, and to be produced by Eamonn Tutty.
Almost 130 scripts were submitted prior to the December deadline, which was whittled down to five that went forward to the next stage for interview. The interview panel, comprised of writer/directors Oonagh Kearney and Michael Kinirons, and producer/ production manager Steven Davenport, had a very challenging job selecting the overall winner.
Speaking on behalf of the panel, Oonagh Kearney commented that "'Earthly Bonds' is an elegant and well told story, and the director, Alan Dunne, shows evidence of emerging talent, has a good eye, and demonstrates ambition for the continued development of his craft as a writer-director. All of us feel this will make for a great short and look forward to helping the team realize their vision for this project."
Alan and his team will benefit from the experience and talent of the interview panel in terms of mentoring support as they begin the process of translating the script to the screen, and Film In Cork looks forward to seeing the finished film premiere later this year.
The Short Script Award was made possible through the generous support of the Arts Offices of Cork City and Cork County Councils, and Film In Cork is delighted that in addition to supporting emerging talent, the scheme also serves to showcase the diverse locations that Cork can offer productions shooting in the region.