1 March 2017
By Bryan T. Smyth
bryan@TheCork.ie
• Cork Airport's Food & Beverage Outlets undergoing major upgrade
• New Food Court due to open in May as part of €4m investment in a series of projects at Cork Airport
• Additional security screening space and new fire training ground part of major investment programme
Passengers travelling through Cork Airport will see some major improvements this year following the largest capital investment programme in over 10 years. The biggest change will be the Food and Beverage offerings at the airport, which will improve the overall experience, particularly for passengers travelling outbound. The changes include a new Food Court that is due to open in May.
The new Food Court will be located airside in the Departures area and is replacing the existing restaurant, which was located landside. The Food Court is just one of four changes to the food and beverage offering at the airport. Also included are a new landside Kinsale Café and Bar, which will commence trading later this month in the Arrivals Hall, which replaces Cork Coffee Roasters. Both the Food Court and Kinsale Café Bar will be operated by Aramark.
Craft Lane, a new bistro bar operated by KSG Group replaces The Last Call, will open next month in the Departures section after a makeover next week. AMT Coffee has already begun trading from the Departures Hall, where Lir Café was located previously. They are operating from a temporary outlet while more expansive coffee shop is currently being built.
Other projects benefiting from a €4m investment programme include an additional passenger security screening channel. The fifth security lane will open in time for the busy summer season and will alleviate pressure during peak travel periods.
"Almost two and a half million passengers travel through Cork airport every year." Frank Gleeson, MD of Aramark Northern Europe, said. "It is a wonderful business opportunity to deliver high class produce to travelling customers. Aramark is looking forward to welcoming passengers to the new Food Court when it opens in May. We have been working closely with the team at Cork Airport and local food producers to develop a menu that showcases what makes Cork the gourmet capital of Ireland. I'm certain that we will be serving up some of the tastiest food in region and there will be a lot of happy travellers at Cork Airport!"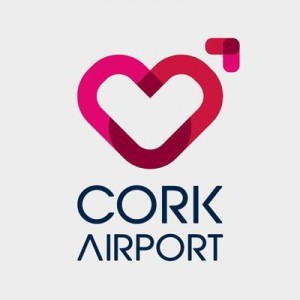 Clive Power, Head of Finance and Commercial at Cork Airport said: "We are very excited about the investment and improvements we are making at the airport. We are continuously looking at ways to improve the overall passenger experience and believe these new changes will have a very positive impact. We took time last year to talk to our passengers about our Food and Beverage offering and how we could improve it. This has resulted in some key changes, particularly with our main Food Court, which will be moving airside, allowing people time to get through security and relax in our Departures Lounge.
"We are also adding a fifth passenger security lane that will be open in June, just ahead of our busiest time of year. Again, this will improve the experience here at Cork Airport, ensuring passengers will be queuing for short periods of time."
Brendan Dee of Aer Rianta International said: "The investment at Cork Airport is great news for passengers of the airport. It will improve the services offered there, ensuring the airport continues to keep its passengers and their needs front of mind. The plans for the new Food Court looks fantastic and there is a real positive reinforcement of locally produced food and drink that will be served to the growing number of passengers travelling across the world from Cork."
The Fire and Rescue Service will also benefit with the construction of a new fire training ground at the airport. The new state-of-the-art facility, which will be built at the end of May, will ensure the Fire Services Crew at Cork Airport have access to world-class training scenarios.