18 March 2017
By Bryan T. Smyth
bryan@TheCork.ie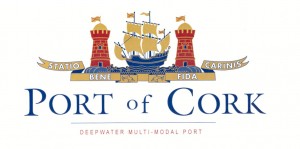 Saga Cruises' MV Saga Pearl 2 will start the Port of Cork's cruise liner season on 20th March, the first of 65 calls expected to visit Cork this season. Seven new liners will call this season on their maiden call, while Princess Cruises' MV Caribbean Princess carrying 3,500 passengers will make fourteen visits this season.
With 65 calls in 2017, the Port of Cork anticipates a very busy season ahead for all involved, and an increased economic benefit for the region. Approximately 160,000 passengers and crew are expected to visit the city and county between March and November.
Commercial Manager at the Port of Cork, Captain Michael McCarthy said: 'The 2017 Cork cruise season is booming which is great for the port and the region. The numbers of calls are up compared to 2016 and we feel very positive about this increase in business. It's also very encouraging to see cruise lines bringing their newest vessels to Cork on maiden calls and choosing Cobh as part of their cruising route.'
He continued: 'It is our ambition as a port company to attract larger cruise ships and increase our cruise calls to 75 per year. Already in 2018 the bookings are indicating we will achieve this goal, if not exceed it.'
In 2016 Cruise Critic, the world's leading cruise review site and online cruise community, announced the winners of the inaugural Cruise Critic Cruisers' Choice Destination Awards with Cork's Cobh ranked second favourite cruise destination in the British Isles and Western Europe. These awards recognised the high level of effort that goes into ensuring every cruise passenger visiting Cobh has a memorable visit to the region.
As well as Cork the Port of Cork also operates Bantry Bay Port Company which will see eight cruise liners calling to the West Cork area this summer. Bantry Harbour and Glengarriff can accommodate the smaller boutique cruise liners whose passengers tend to look for active expedition cruises.
To find out dates and arrival times of cruise liners calling to Cobh or Bantry, please visit www.portofcork.ie for the complete 2017 schedule.