29 March 2017
By Bryan T. Smyth
bryan@TheCork.ie
Standardised Packaging of Tobacco will come into force in in September
Part of national strategy to have Ireland tobacco free by 2025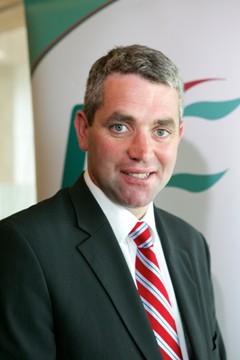 Senator Tim Lombard (Fine Gael) is based outside Carrigaline, Co CorkCork based Fine Gael Senator, Tim Lombard, has said that it's a positive step forward that the Standardised Packaging of Tobacco will be signed into law today, to come into force in September.
"My colleagues Minister for Health, Simon Harris and Minister of State, Marcella Corcoran Kennedy today announced that the legislation for the standardised packaging of tobacco is to come into force in September 2017. This follows the signing of the commencement order by Minister Corcoran Kennedy for the standardised packaging provisions of the Public Health
(Standardised Packaging of Tobacco) Act 2015."
The aim of standardised packaging is to make all tobacco packs look less attractive to consumers, to make health warnings more prominent and to prevent packaging from misleading consumers about the harmful effects of tobacco.
The signing of this order means that all tobacco products manufactured for sale from 30th September 2017 must be in standardised retail packaging.
There will be a wash through period allowed, meaning any products manufactured and placed on the market before the September date will be permitted to stay on the market for a 12 month period, until 30th September 2018.
Standardised packaging means that: all forms of branding – trademarks, logos, colours and graphics – are to be removed from tobacco packs, the brand and variant names would be presented in a uniform typeface for all brands, and the packs would all be in one plain neutral colour.
Smoking is a significant cause of ill-health in Ireland. Almost 6,000 people die from tobacco related disease and tobacco use in the country every year and it has been estimated to cost Irish society a total of €10.7 billion annually in healthcare, productivity and other costs.
Senator Lombard concluded "Fine Gael is committed to changing this economic and health cost, and standardised packaging of tobacco products is one evidence-based measure that will assist in achieving our overarching goal of having Cork and the whole of Ireland tobacco free by 2025."