23 April 2017
By Bryan Smyth
bryan@TheCork.ie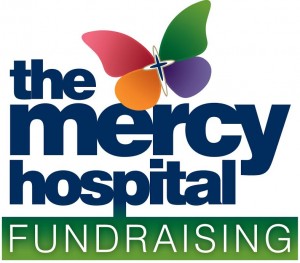 Castlemagner Sinsir Club will host their annual Dawn Chorus Walk in the north Cork village of Castlemagner on the morning of Saturday, April 29th starting at 5am, with funds raised going to the Intensive Care Unit of the Mercy University Hospital Cork.
The four mile walk, with pick-up points along the route, will feature a range of wild bird habitats such as open grassland and farmland, deciduous woodland, waterways and hedgerows. This year's walk will also incorporate the panoramic views of the historic battle site of the hill of Knocknanuss. The guides on the morning will be birdwatch expert, Vivian O'Gorman and Fr. Michael Dorgan PP.
The Castlemagner Dawn Chorus Walk is famous for its hearty full Irish Barbecued Breakfast which will be served at Castlemagner Community Centre on completion of the walk.
Funds raised through the walk will be used to purchase a new Ultrasound machine for the ICU at the Mercy University Hospital which will allow faster delivery of treatment and further enhance patient safety and comfort at the Mercy.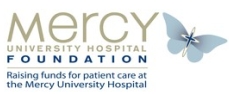 The Intensive Care team at the Mercy cares for the most critically-ill patients using life-supporting and life-saving equipment. An Ultrasound machine helps administer essential fluids and nutrients, specialised medication, and assists in major surgeries including neurological procedures and cancer surgeries. However, there is currently only one Ultrasound machine, shared between five surgical theatres at the Mercy.
The new Ultrasound machine will enable doctors and nurses to carry out life-saving procedures even faster; ensure patients can receive essential medication in a comfortable environment; and aid patient recovery.
Encouraging people to join this enjoyable community walk, Deirdre Finn, Campaigns & Community Manager, Mercy University Hospital Foundation said "Our mission is to inspire people to support advancements in research, diagnosis, treatments and care of patients at The Mercy University Hospital, the People's Hospital. We promise to do our very best to provide you with a world class hospital, right on your doorstep, and this is only possible through the help of our supporters like those who will rise bright and early on April 29th and join the Dawn Chorus Walk."
To join the walk, simply show up on the morning of April 29th and register at the starting point located near Bourke's of Subulter at 4.45am. Those who are unfamiliar with the area should go to Castlemagner Community Centre where they will be directed by stewards to the starting point.
Entry fee for adults is €10 and for children it is €5, and this includes breakfast.
For further information on the work of the Mercy Hospital Foundation visit www.mercyfundraising.ie.