12 May 2017
By Bryan T. Smyth
bryan@TheCork.ie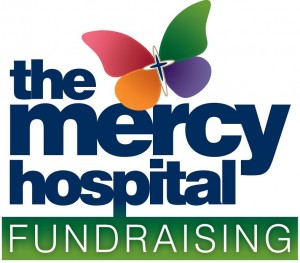 The Mercy Hospital Foundation, in conjunction with Cork County Council, has erected a specially commissioned plaque in Bandon, acknowledging a dedicated group of fundraisers from Bandon who, since 2012, have organised the annual 'Make Your Mark on Cancer' charity walk and raised over €200,000 for cancer services at the Mercy University Hospital.
A group of almost 70 people climbed Carrauntoohil in July 2012, in memory of Bandon man Mark Prendergast, who lost his battle with testicular cancer that June. Together they raised €13,600 for The Mercy Hospital Foundation. In 2013, the group of Mark's family and friends came together again to resurrect a popular 22km charity walk from the Viaduct to Bandon under the new name of the 'Make Your Mark on Cancer' charity walk. Each year the walk is organised by this group which is committed to making a difference, raising funds and awareness for cancer patients and their families from all over Munster.
The plaque honouring their achievements was unveiled at a ceremony on Wednesday, May 10th at the end of the Graham Norton Riverwalk in Bandon, and a special thank you was extended to the 'Make Your Mark on Cancer' organising committee, as well as everyone who has supported the campaign in any way at all – be it participating in it or sponsoring it, for their unwavering support over the years.
In attendance were the organising committee – Damien Prendergast, Eoin Prendergast, Fiona Curran, Carol Crean and Sue O'Mahony and family and friends; along with Micheál Sheridan, CEO of the Mercy Hospital Foundation; Deputising for the Mayor of the County of Cork, Cllr Gillian Coughlan; and Mercy Foundation Board members Sr Eilish McGrath and Kevin Cummins. Also in attendance were Deirdre Finn, Campaigns & Community Manager and Julie Harris, Head of Fundraising at the Mercy Hospital Foundation; and Charlie McCarthy, Senior Executive Engineer, Bandon Kinsale Municipal District, Cork County Council and Gary Daly, District Supervisor, Cork County Council, who were instrumental in the erection of the plaque.
This year's 'Make Your Mark on Cancer' walk is set for Sunday, July 16th, and it is hoped that the fundraising efforts will hit the €1/4 million mark. Speaking about the plaque, Damien Prendergast, Mark's brother and Chairman of the organising committee said "We're honoured to see 'Make Your Mark on Cancer' acknowledged in this special way. Our aim this year is to reach the €250,000 milestone. This would be a fantastic achievement for the group in a very short time, and we encourage the people of Bandon, and further afield to join us on July 16th, and make this dream a reality for 'Make your Mark on Cancer'."
A large portion of the monies raised since the walk's inception will go towards the cost of developing the Mercy Hospital Foundation's new Cancer CARE Centre. This Centre will provide a space and a place close to Mercy University Hospital for people diagnosed with cancer, to support them along their cancer journey. This Centre will offer Mercy patients as well as their families the practical, emotional and social support that people with cancer need.
Speaking at the ceremony, Cllr Gillian Coughlan said "It is a privilege to attend such a fitting ceremony which acknowledges the tremendous efforts of all who have contributed toward 'Make your Mark on Cancer'. The success of this campaign highlights the dedication and strength of the people of Cork, and in particular Bandon, to promote the never ending support offered in the fight against Cancer."
Micheál Sheridan, CEO at the Mercy Hospital Foundation added "The erection of this plaque is a fitting way to acknowledge the continued support and dedication of a group of people who have made a staggering contribution to how we are able to treat cancer patients and their families at The Mercy."
He continued "Our mission is to inspire people to support advancements in research, diagnosis, treatments and care of patients at The Mercy University Hospital, the People's Hospital. We promise to do our very best to provide you with a world class hospital, right on your doorstep, and this is only possible through the help of our supporters and donors, like the all those who 'Make their Mark on Cancer' year after year."