12 May 2017
By Bryan T. Smyth
bryan@TheCork.ie

The COPE Foundation is marking it's 60th anniversary this year (1957-2017). Today it provides service to people with an Intellectual Disability or Autism, and their Families, at Montenotte House.
What is the COPE Foundation?
The COPE Foundation is a not-for-profit voluntary organisation, formed on 29 May 1957. COPE supports approximately 2,150 children and adults with intellectual disabilities and/or autism throughout Cork city and county in Ireland.
The service was founded after a disease called Poliomyelitis spread in Cork in the 1950's. It was initially known as The Cork Poliomyelitis Association pand rovided physiotherapy services. At that time some children with intellectual disabilities in Cork lived in a home that was not right for them. The Cork Poliomyelitis Association changed their services to include supporting these children. The Cork Poliomyelitis Association started two schools. Scoil Bernadette and Queen of Angels (now known as Scoil Eanna). In 1958 the charity changed its name 'Cork Polio and General After-care Association', over time it expanded it services to support Intellectual Disability and Autism.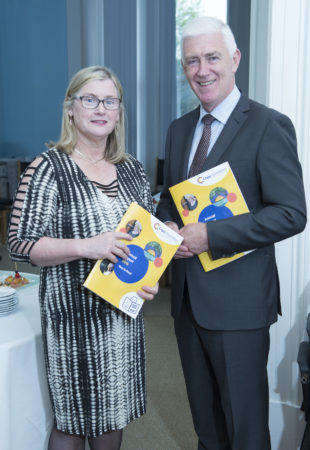 Katherine O'Leary Blarney and Mark O'Sullivan of Carrigaline pictured at COPE Foundation celebrating 60 years of Service to Persons with an Intellectual Disability or Autism and their Families at Montenotte House. Photography by Gerard McCarthy