15 May 2017
By Bryan Smyth
bryan@TheCork.ie
On Friday, May 12th, Leaving Cert students from a number of schools around Cork attended a #MakeITWork event in UCC. The event for prospective Business Information Systems (BIS) students gave them the opportunity to experience university life and get a taste of what the BIS degree programme entails.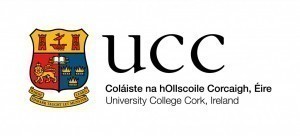 The event, which was hosted by Cork University Business School (CUBS), included an overview of the BIS programme, and information about work placement and career opportunities; while BIS graduate, Niamh McCarthy, IS Business Analyst, Stryker, spoke to students and shared her personal experience of the programme. Students also participated in a series of practical workshops where they were exposed to a variety of experiences in terms of coding, problem solving and team building exercises.
BIS is a four-year degree programme at UCC that specialises in key business and technology skills, providing students with excellent opportunities for a successful career within IT and business related sectors. Students study a combination of business subjects such as Economics, Accounting, Management and Marketing. While, the IT subjects offered cover topics like programming, web development, networking, systems analysis and database development.
In third year, BIS students have the opportunity to work in industry for six months. The BIS Placement Programme allows students to take what they have learnt in lectures and practical sessions and apply it in an organisation. This paid placement means that BIS students have practical business experience before they complete their degree.
Upon completion of the programme, graduates are equipped to work both in Ireland and internationally. BIS graduates are employed across a variety of businesses and positions are diverse. These include software and web developers, business and IT analysts, project and product managers, managing directors, engineers, vice presidents and investment advisors.
Speaking about the #MakeITWork event, Professor Joe Feller, Head of Business Information Systems said "Choosing what to study in university can be very daunting for Leaving Cert students. We want to equip students with the information to make an informed decision, and give them a practical overview of what they can expect if they choose to study BIS at UCC."
Anyone interested in learning more about BIS (CK203) in UCC can find out more at https://www.cubsucc.com/.