16 May 2017
By Elaine Murphy
elaine@TheCork.ie
Mallow businessman Pat Crowley has been appointed Sales Manager at REL, one of Ireland's leading companies providing specialist refrigeration, asset management mechanical services and renewables.
Originally from Ballinlough in Cork City and now living in Mallow, Pat is well known in the hospitality sector. He owned and ran a number of pubs in West Cork and also worked with Britvic. He was a founding director of vending company Vend-It which was acquired by Coca-Cola and also established Blue Springs Water which he sold in 2010.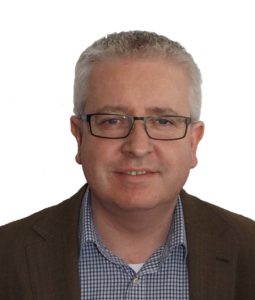 Pat Crowley has been appointed Group Sales Manager at REL and will lead the company's ambitious growth drive across the island of Ireland. REL currently work with clients such as Britvic, Diageo, Guinness Storehouse, Irish Country Meats, and Global Rail Services Ltd., and Lucozade Ribena Suntory, among others.
Liam Byrne, Managing Director, said "REL has grown from just 8 employees in 2012 to over 35 today. That growth was achieved despite the severe economic downturn by identifying gaps in the market and being agile in responding to them. Our energy efficient Glycol Dispense System have been a game changer in the pub and hospitality sector. We're now bringing that expertise to other sectors and we're delighted to welcome Pat to the team as we continue to expand the company".
Pat Crowley said; "I'm delighted to be joining REL at an exciting time in the company's development. The company has grown strongly in the past five year and has been very innovative in introducing new products and services. There are significant opportunities to grow company sales further in key sectors including in hospitality, logistics and asset management. I look forward to working with Liam and the REL team and helping to achieve their ambitious growth plans".
Pat also plans on broadening the scope of REL's activities, and is looking at adding a number of exciting new products and services in the coming months.