17 May 2017, 6pm
By Bryan T. Smyth
bryan@TheCork.ie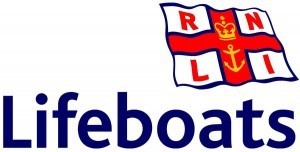 The Courtmacsherry RNLI All Weather Lifeboat was called out at 11.30am this morning Wed to go to the aid of a 70 foot Fishing Vessel that sought assistance, 10 miles south east of the Old Head of Kinsale in West Cork.
The Courtmacsherry Lifeboat under Coxswain Sean O Farrell and a crew of six launched immediately and reached the stricken causality at 12.15. The fishing boat, with four persons on board had encountered difficulties with its power and other mechanical failure while trawling in the area and required help.
On scene, the Lifeboat assessed the difficulties with the casualty and took the fishing vessel in tow. Both boats arrived back into Kinsale port at 4pm. With the boat now in the safe surrounds of the Kinsale berthing facilities, the Lifeboat has returned to base in Courtmacsherry and refuelled and restocked in readiness of whenever the next Callout may.
Conditions at sea today were reasonable with Winds in the area blowing force 3/4 but rising from early afternoon.
The Crew on board today's callout were Coxswain Sean O Farrell and crew members Stewart Russell (Mechanic), Pat Lawton, Dara Gannon, Conor Dullea and Dara Gannon.
Courtmacsherry RNLI Lifeboat Station DLA, Dermot O Mahony commented, " We are so pleased that our Lifeboat was again fast away today with our ever ready volunteers always available and that the rescue was carried out with skill and precision".