18 May 2017
By Bryan Smyth
bryan@TheCork.ie
The race is now on for the new leader of Fine Gael as Enda Kenny announced that he was stepping down on Wednesday evening.
BoyleSports report support for Simon Coveney on Thursday morning and as a result, the Cork native is now 6/4 from 7/4 to be the new Fine Gael leader.
Dubliner Leo Varadkar remains the odds on favourite to get the job but following the support for Coveney, he has been eased to 8/15 from 2/5. Richard Bruton is the outsider at 14/1.
In the Next Taoiseach market Micheál Martin remains favourite but has been eased to 4/6 from 1/2 whilst Leo Varadkar has seen his price shorten into 2/1 from 9/4 with Simon Coveney also seeing his price halved into 3/1 from 6/1.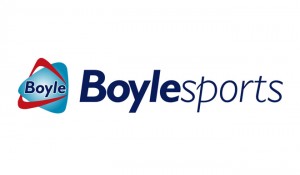 Liam Glynn, BoyleSports spokesperson said "Now that Enda Kenny has finally decided to throw in the towel, the race is on to see who will succeed him as leader of Fine Gael. All the money has been for Simon Coveney on Thursday morning and he is now 6/4 from 7/4 with Leo Varadkar eased to 8/15 as a result."
He added "Simon Coveney has also seen his priced halved into 3/1 from 6/1 to be Taoiseach after the Next General Election and judging by the momentum behind the Cork native over the past 24 hours, he certainly cannot be ruled out."
Next Fine Gael Leader – Odds
Leo Varadkar 8/15
Simon Coveney 6/4
Richard Bruton 14/1
Taoiseach after Next General Election
Micheál Martin (Fianna Fail) 4/6
Leo Varadkar (Fine Gael) 2/1
Simon Coveney (Fine Gael) 3/1