25 May 2017
By Bryan T. Smyth
bryan@TheCork.ie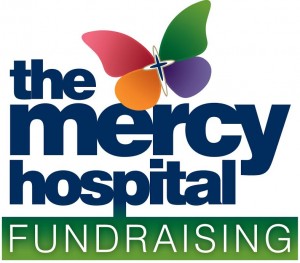 What: 'Climb to Remember'
Why: To remember loved ones and support The Mercy Hospital Foundation
When: Sunday, June 11th
Where: The Galtee Mountains
The annual charity 'Climb to Remember' takes place on Sunday, June 11th and will see people from all over Munster rise to the challenge of climbing The Galtee Mountains, in memory of a loved one, with funds raised going towards The Mercy Hospital Foundation.
Proceeds raised at this year's 'Climb to Remember' will benefit the various appeals being run by the Mercy Hospital Foundation – the Mercy Heart + Stroke Appeal, the Mercy Cancer Appeal, the Mercy ICU Appeal, and the Mercy Kids + Teens Appeal, enhancing services in each of these areas at The Mercy University Hospital, which serves patients from all over Munster.
Pre-event registration is essential, and participants can sign up at www.mercyfundraising.ie. The registration fee for the Galtees climb on June 11th is €25.
Veronica Fitzgerald Higgins originally from Limerick but living in Togher, who last year completed the Back 2 Back Challenge around Ireland in aid of the Mercy Hospital Foundation, will partake in 'Climb to Remember' in memory of her father Tadgh Fitzgerald who passed away 22 years ago, and her brother Tim Fitzgerald, who passed away at the Mercy in 2015 following a battle with stomach cancer.
Speaking about the upcoming challenge Veronica said "My father's favourite song was the 'Galtee Mountain Boy', so climbing the Galtees in his memory seemed very fitting as I've said for years that it was something I wanted to do. To undertake a challenge like this in memory of loved ones who have passed away will make it a greater accomplishment and so much more meaningful. I'd like to thank the Mercy Hospital Foundation for the opportunity to remember my father and my brother in this way; as I'm sure it will give me and my fellow hikers on June 11th precious time to reflect on and remember our loved ones who have passed on."
Sign-in for the Galtees 'Climb to Remember' will take place at Kings Yard from 9am till 9.45am on June 11th. And at 10am sharp participants will begin their climb from Kings Yard to the summit of the Galtee Mountains. The climb will take around 3 – 5 hours including a break.
Starting at the car park, participants will follow a good, unsurfaced road passing several deserted homesteads. To the east, the two peaks of Seefin will be visible, with Knockeenatoung rising behind to the northeast. Hikers will head onto the open mountain to the plateau which is Knocknagalty, and rising majestically ahead is Galtymore, Ireland's highest inland peak at 919m. From the wall end, hikers will head in an easterly direction to the top of Galtymore, where they will be treated to spectacular views of the Galtees Range, the Knockmealdowns, Comeragh Mountain Ranges, and the surrounding valleys.
Deirdre Finn, Community & Events Fundraiser at the Mercy Hospital Foundation said "Our mission is to inspire people to support advancements in research, diagnosis, treatments and care of patients at The Mercy University Hospital, the People's Hospital. We promise to do our very best to provide you with a world class hospital, right on your doorstep, and this is only possible through the help of our supporters and donors like those who step up to the mark, and 'Climb to Remember' year after year."
'Climb to Remember' is open to anyone over 16 years of age and those interested must register by logging onto www.mercyfundraising.ie or calling (021) 4274076. Please note that registration will NOT be available on the morning of the event.