26 May 2017
By Bryan Smyth
bryan@TheCork.ie

Cork City will celebrate Africa Day 2017 with an event at Fitzgerald Park in the city tomorrow, Saturday, 27th May.
Planned by Cork City Council and African Communities in Cork, it will take place from 12 pm to 6 pm and will include African music and dance, children activities (face painting etc), cultural displays and information stands by NGOs.
Africa Day is an initiative of the African Union and aims to celebrate African diversity and success as well as the cultural and economic potential of the continent.
Africa Day in Cork is supported by Irish Aid, the Government's programme for overseas development, Cork City Council, HSE and all the African communities in Cork.
Commenting on the event, Rebecca Loughry, Joint Social Inclusion City Council and HSE said: "Africa Day is an opportunity to celebrate diversity and inter-culturalism in Cork. The event is open to everyone and it is a perfect opportunity for families to discover and enjoy African culture".
This event is being supported by Irish Aid as part of a programme of events to mark Africa Day 2017 around the country.
Minister of State for the Diaspora and International Development, Joe McHugh T.D. said: "Irish Aid's Africa Day events are a great occasion for families and friends to celebrate African culture and the strong bonds that exist between Ireland and the continent of Africa.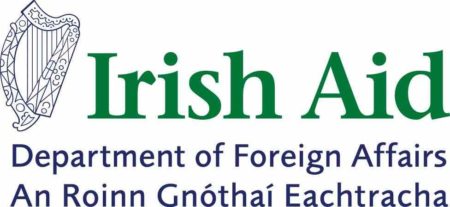 "Irish Aid has been working in Africa on behalf of the people of Ireland over several decades to deliver improvements in the areas of nutrition, education, poverty eradication, gender equality and the environment and also in response to humanitarian emergencies. This work is built on the contributions of Irish missionary nuns and priests who were the bedrock of relations between Ireland and Africa in the first instance. Their footprint has enabled relations to continue to grow in an authentic manner, underpinned by trust and respect.
"Trading relationships between Ireland and countries throughout Africa are also developing steadily and many exciting new opportunities for economic growth are emerging.
"I invite everyone with an interest in these and other connections between Ireland and Africa to attend Africa Day celebrations".