3 June 2017
By David O'Sullivan
david@TheCork.ie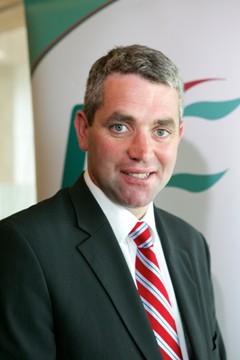 Cork based Fine Gael Senator, Tim Lombard, is pleased with the opening Stream 3 of the Arts and Culture Capital Scheme, which will provide small capital grants to not-for-profit arts organisations.
"Minister for Arts, Heritage, Regional, Rural and Gaeltacht Affairs, Heather Humphreys, recently announced €500,000 in funding available under Stream 3 of the Arts and Culture Capital Scheme.
"This funding stream aims to provide a small capital injection for smaller, not-for-profit organisations that have a clearly defined arts and culture focus. While the amounts involved are relatively modest the grants will make a difference to individual organisations.
"I would encourage all eligible Cork groups to apply as such funding will help enhance our local arts and culture centres.
"Individual grants of up to €20,000 are available. Application forms will be available on the Department's website and should be submitted with supporting documentation by 12 noon on 16th June 2017.
"This investment is an important way of supporting the maintenance and development of arts here in Ireland, and I want to ensure that our local Cork communities, as well as those across the country, can access quality cultural facilities.
How to apply
Application form and Guidelines on Stream 3 of the Arts and Culture Capital Scheme 2016-2018 will be available on the Department's website at: http://www.ahg.gov.ie/arts/creative-arts/grants-and-funding/
The maximum grant available will be 70% of the total eligible costs, subject to a maximum grant payment of €20,000.
Examples of projects which may be funded include:
Energy efficiency projects; Lighting and sound equipment; Heating and plumbing upgrades; Mechanical and electrical works; Seating, staging and storage; Minor building works such as window replacement, upgrading facilities; Painting and decorating; Security systems; Non personal digital equipment; IT related projects.