13 June 2017
By Bryan T. Smyth
bryan@TheCork.ie
Stepping up to the mark: Rob Heffernan and Alex Wright launch 'Make Your Mark on Cancer' charity walk in aid of Mercy Cancer Appeal
On the back of their team's recent bronze medal win at the European Race Walking Cup in the Czech Republic, race-walkers Rob Heffernan and Alex Wright "stepped up to the mark" to officially launch this year's 'Make Your Mark on Cancer' charity walk in aid of the Mercy Hospital Foundation.
The annual 22km walk will take place on Sunday, July 16th from The Viaduct on the N71, Cork to the Town Hall in Bandon, with a starting point in Innishannon for those who want a shorter route; and will raise funds for the Mercy Cancer Appeal. Details are available now at www.makeyourmark.ie.
This is the 5th year of the walk which was started in memory of Cork man, Mark Prendergast who lost his battle with testicular cancer in June 2012. In 2013, the group of Mark's family and friends came together again to resurrect a popular charity walk from the Viaduct to Bandon under the new name of the 'Make Your Mark on Cancer' charity walk, and to date they have raised approx. €200,000 for cancer services at the Mercy University Hospital.
This dedicated group is committed to making a difference, raising funds and awareness for cancer patients and their families from all over Munster, and it is hoped that this year's fundraising efforts will hit the €1/4 million mark. A plaque honouring 'Make Your Mark on Cancer' was recently unveiled at a ceremony in Bandon, and a special thank you was extended to the walk's organising committee, as well as everyone who has supported the campaign in any way at all – be it participating in it or sponsoring it, for their unwavering support over the years.
Encouraging people to participate this July, Damien Prendergast, Mark's brother and Chairman of the organising committee said "Our aim this year is to reach the €250,000 milestone. This would be a fantastic achievement for the group in a very short time, and we encourage the people of Bandon, and further afield to join us on July 16th, and make this dream a reality for 'Make your Mark on Cancer'."
Funds raised will go towards the cost of developing the Mercy Hospital Foundation's new Cancer CARE Centre. This Centre will provide a space and a place close to Mercy University Hospital for people diagnosed with cancer, to support them along their cancer journey. This Centre will offer Mercy patients as well as their families the practical, emotional and social support that people with cancer need.
Damien continued "Through our fundraising efforts we are aiming to support and help people who are diagnosed with cancer and their families by offering them a place to go for information, help, and support. At the darkest moments we need to show there is light at the end of the tunnel, or at the very least they will be supported and assisted on their journey."
Speaking at the launch of this year's walk, Rob Heffernan said "We all know someone who has, in some way, been affected by cancer. 22km is a small challenge compared to what a person going through cancer has to face, and that's why I'm encouraging people to sign up and raise funds that will make a real difference to people living with cancer and their families."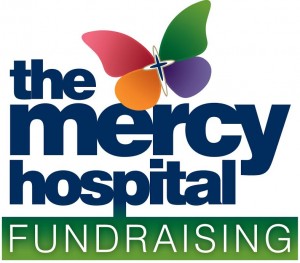 The walk on July 16this open to people of all ages and abilities. To register or find out more log on to www.makeyourmark.ie or call 086 4542132. For more information on the Mercy Cancer CARE Centre visit www.mercyfundraising.ie.